Cocomore Becomes Digital Lead Agency for Tele Columbus
As of late Germany's third-largest cable network, the Tele Columbus Group, is hosting its brands under the newly created umbrella PŸUR. After a pitch against three reputable agencies, Cocomore has been appointed PŸUR 's new digital lead agency. Cocomore is now responsible for the entire digital brand identity.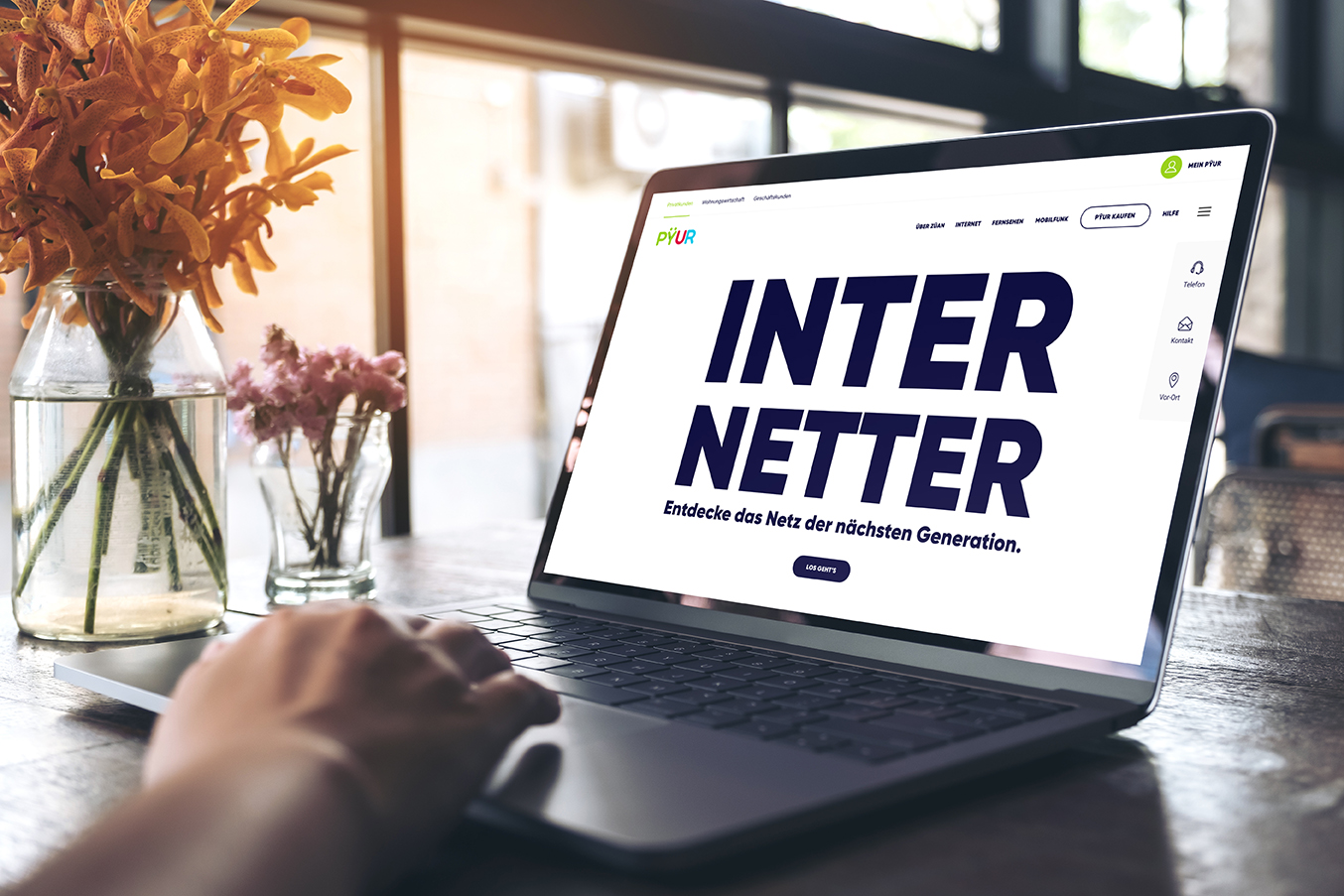 First step for Cocomore was to re-establish the website www.pyur.com. PŸUR allows users to conclude contracts for Internet, TV, mobile and landline easily and fast. Plus, subscribers can combine offers individually and adapt them any time. To reflect the benefit of an uncomplicated, transparent modular concept Cocomore invented an innovative application, the tariff configurator. It helps users to find the right tariff and the appropriate product for their personal needs. A modern design, developed by Cocomore on the basis of PŸUR's new corporate design, completes the new appearance. User experience, visual design, content and frontend development do come from Cocomore as well. The backend development was implemented on the basis of the Adobe Marketing Cloud by Amplexor, an agency based in Augsburg.
"With PŸUR, not only a new name has been invented," explains Tobias Schmidt, Chief Marketing Officer at the Tele Columbus Group. "With our new brand we created a different relationship to our customers. We thank Cocomore for having translated this message conceptually and visually. And we thank them for transferring it into the digital world by inventing the configurator as the core of our platform. "
"PŸUR asked for all our strengths: Marketing, IT and Experience Design. A client like PŸUR is a perfect match for Cocomore", says Willi Kaiser, Managing Director at Cocomore AG.
In the past Cocomore already realized successfully other projects for Tele Columbus. End of 2016, the agency implemented the new concept and creative image of AdvanceTV's new TV offering.
About Cocomore:
As an agency for marketing, IT and experience design, Cocomore develops communication, e-commerce and customer relationship management (CRM) solutions with a total of 180 employees at the Frankfurt, Cologne, Geneva (Switzerland) and Seville (Spain) offices. Cocomore's clients include HDI, Nestlé, Procter & Gamble, Merz, Tele Columbus and TVH. The agency has implemented projects in more than 30 countries.
For more information please click: www.cocomore.de
Questions?
We are looking forward to it.
Taking Estonia as an example: First Nortec Forum in Frankfurt on e-government and digital transformation