DrupalDay is an event focused on Drupal developers, organized by different local communities each year with the help of the Spanish Drupal Association (AED). Shorter and more focused, it has been held at different points of the country like Barcelona, Santander, Valencia and Bilbao. This year the time has come to celebrate the new edition that will happen the next 5th of December in Murcia!                              
This edition, with the recent news of the first release of Drupal 8 out, the event will be focused at the new features that the new version brings to all users. There will be workshops and talks about different topics, and targeted to all levels of experience, with some well-known speakers. You can take a look at the schedule.
Here at Cocomore we have been working with Drupal 8 for a real project for some time already, and we have faced some problems and challenges that we want to share with the Community. This is why I will be presenting a session called "From D7 to D8: This is my experience". In this talk I'll be explaining, from my point of view, what the most important changes as a developer are, you have to learn for starting developing in Drupal 8 if you have some experience developing at Drupal 7. I'll be sharing all the resources, techniques or tricks that have been helpful to me in order to climb the learning curve of Drupal 8.
We'll be present again in one of the more important events in Spain about Drupal, learning and sharing with others our knowledge about our favorite CMS!
We hope to see you there!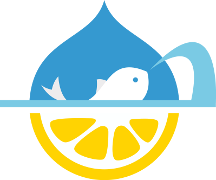 Logo from DrupalDay Murcia