Working at Cocomore
We believe that working remotely is not a privilege but an opportunity. Even before the pandemic in 2020, we offered our employees hybrid working models, and now they can also work from our various offices in Germany (Frankfurt am Main, Hamburg, Berlin, and Cologne) and Spain (Seville).
Most employees work remotely, but to get in touch with colleagues, we organise different team-building events throughout the year.
Cocomore is international. With over 150 people from 21 countries, every employee is an important piece of a bigger picture. With different experiences and cultural backgrounds, this diversity and international mindset makes our work even more inspiring. Our copywriter can work from Frankfurt, our art director is based in Warsaw, and our project manager in Seville. Even though we all speak 15 different languages, English is our official company language.
Each day brings new challenges and opportunities. To keep our employees up to date, we care for their development. Whether it's training, conferences, certificates or language courses, we support everyone individually. Each department regularly organises internal training sessions that everyone can attend and learn from, and, of course, IT training courses are always in high demand.
Cocomore is a diverse and inclusive workplace. Our employees are guided by mutual respect and a team spirit which embraces diversity and equality. To this end, we hire, promote and reward based on contribution to our success, regardless of ethnicity, social background, religion, convictions, views, opinions, gender identity, age, disability, sexual orientation or national origin.
You can read our Diversity statement here.
Become a part of our Team
Meet the Cocomoris
Sorry, your browser doesn't support embedded videos.
Sorry, your browser doesn't support embedded videos.
How to join Cocomore
Get to know you – CV assessment
What are you waiting for? Send us your CV, we would love to meet you!
Let's meet – 1st interview
The first hurdle is over. If your profile seems like a good fit, we will arrange an initial get-to-know-you meeting to discuss your experience and skills.
Show us what you got – case study
Cool, your interview went well. To better assess your skills, we would like you to complete a small task that is representative of daily work in a specific position.
Meet the team – 2nd interview
Are you the perfect match? During the second interview, you will be introduced to potential colleagues. This will give you a more comprehensive insight into everyday working life at Cocomore, give you a feel for teamwork and answer any remaining questions.
Meet our People&Places Team!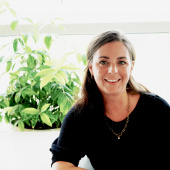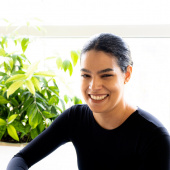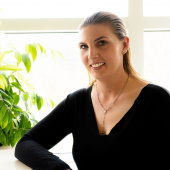 Would you like to work at Cocomore, but live in a different location than the ones mentioned on our website? Or maybe you would only like to work part-time? No problem! Just tell us know how you'd like to work: in one of our offices, remotely, full or part time, in a split position, or any combination of these. We'll do our best to make it happen!