Cocomore hosts Content Marketing Workshop at the CMCX (10-11 March in Munich)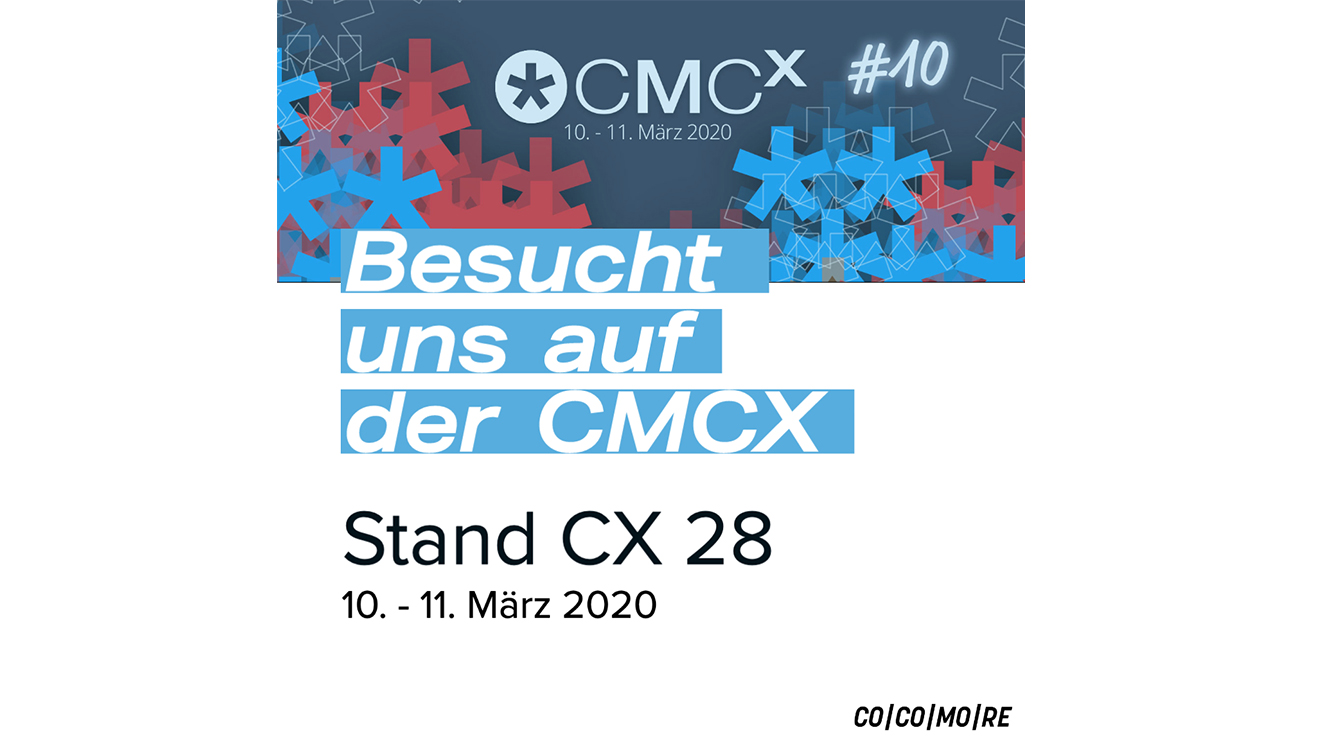 Together with Acquia and Nestlé, Cocomore is hosting a workshop titled "Strategy, Creativity and Technology as Factors for Success in Content Marketing" in Munich at one of the most important content marketing events of 2020.
Workshop topics: content strategies, organisation, technology and processes that produce creative latitude and deliver concrete results. Content experts from Nestlé, our technology partner Acquia and from our own agency, a leader in all things digital experience, will share exciting insights from the field.
Interested in our content marketing workshop at the CMCX?
When: 10 March 2020 // 1:15–2:15 p.m.
Where: at the CMCX // Trade Fair Munich
Contact us directly if you are interested in discounted tickets from our exhibitor's allotment: info@cocomore.com*
Visit us at booth CX 28! We look forward to seeing and talking with you there.
You can find the CMCX schedule here: https://cmcx.com/conference/agenda/
* In order to be able to send you the discount code, we store personal data of you. You can find more information in our privacy policy here: https://www.cocomore.com/privacy