Cocomore job check: What does a Project Manager do?
Good organization and planning are key to the successful implementation of customer projects in an agency. In this Cocomore Job Check we asked our Project Lead Kristina Reiß, what her work day looks like and which skills you should bring to the job.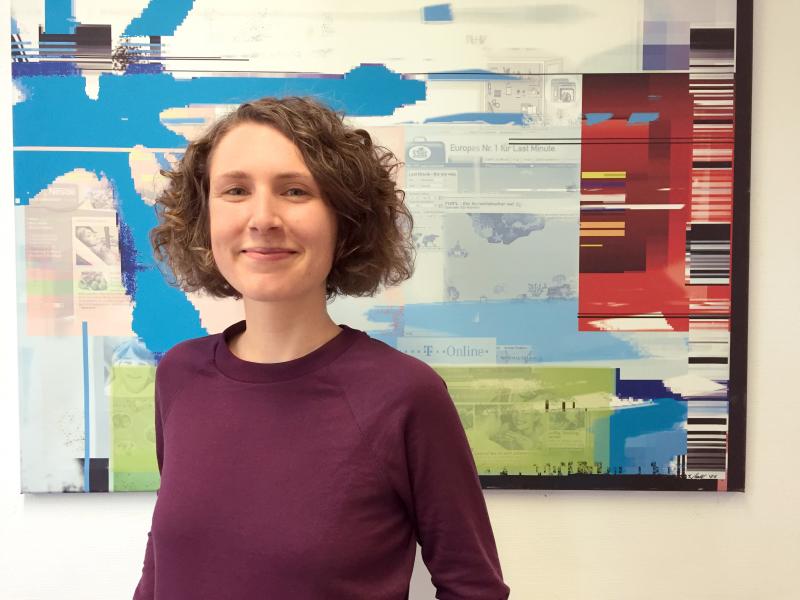 Kimberly: Kristina, when did you start working at Cocomore and what did you do before?
I started as a Senior Project Manager in 2015 - so I'm here for more than two years now. My career started as a trainee in an agency for Public Relations in Frankfurt. After this I was Content and Social Media Manager in a small publishing company in Mainz, where I was responsible for an online portal. This way I was able to gain professional experience in the areas of editing, social media and online media.
How do you become a Project Manager?
You do not really need any special training. To make an internship or student job in an agency is a good way to start your career. In my opinion, a project manager is distinguished by his individual abilities and not by his studies. I personally have studied cultural anthropology, book sciences and English studies at the Johannes Gutenberg University in Mainz, many of my colleagues are business administration graduates. This way, we complement each other and have project managers with different competences and the right contact person for every kind of question on the team.
And what are the tasks within the team?
First and foremost, I see myself as a direct contact and representative for our clients. Then, of course, I am responsible for the implementation of projects. This includes a lot of organization, planning and communication - externally with the clients and, of course, internally with colleagues from the specialist departments. As a project manager, it is also part of my job to distribute tasks and to guide my team, consisting of two project managers.
That sounds exciting! What does a typical day look like for you?
Every day is different and brings a lot of variety with it. Mostly, the early morning e-mail check decides whether it is going to be a rather quiet or turbulent day. Then it is about prioritizing: Is someone waiting for a briefing or feedback from me? Is there an in-house meeting, an important call or an appointment with a client today? There are always exciting things happening and you are always faced with new challenges. To meet those challenges is a lot of fun.
Which projects do you currently manage?
Together with my team, I am currently in charge of four very different clients: from bank to beauty or baby food there is a little bit of everything. Our projects are created for the long-term. For example, we manage and design websites and create business or editorial plans for banners and social media. It is always nice to present the client with something new and to receive positive feedback when something has gone well.
What skills do you think a project manager should have?
The ability to multitask and empathy are extremely important as well as a strategic way of thinking and organizing. In addition, you should be stress-resistant and love the change. After all, this is not a job where files are being processed.
How do you personally deal with stress - do you have a secret formula?
There are different kinds of stress - for me, personally, it is fun to work under pressure every now and then. It is important, however, that even in the hectic days you keep a clear head and communicate well with your colleagues. So I like to take time to have lunch with my team or to review the day in the evening. Because good communication is everything and many problems are easily solved in a quiet conversation.