23.10.2018
Event: More Sales Value via Amazon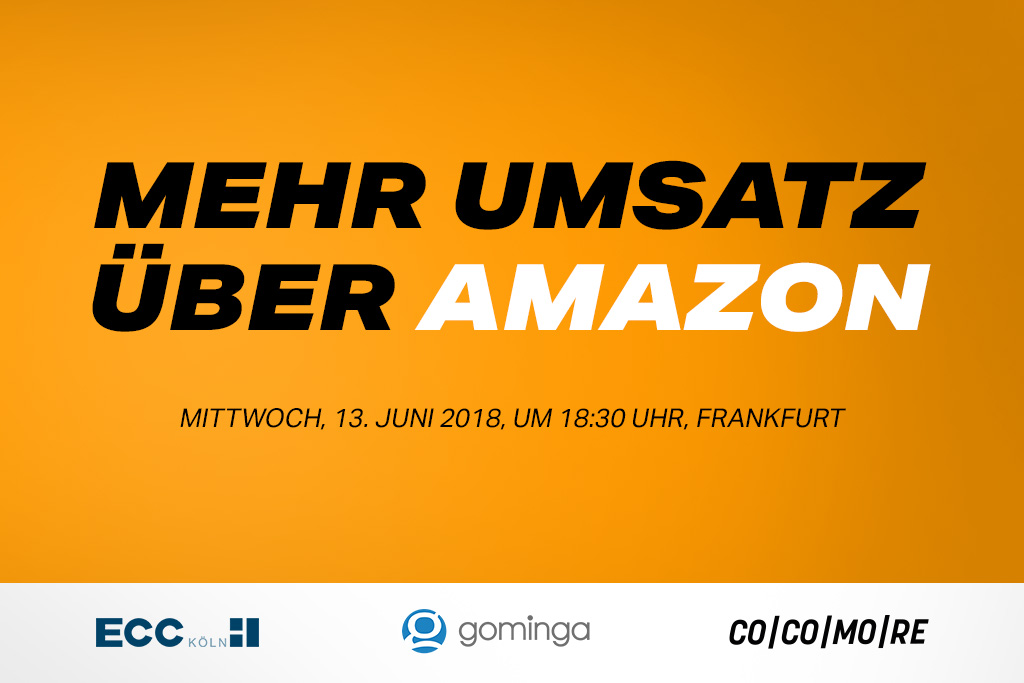 Together with our technology partner gominga we are inviting exclusive guests from trade and marketing industry. If your are interested to join the event "More about Amazon Marketing", please contact katrin.kester@cocomore.com.
The following lectures await you:
"The Amazonization of Consumption"
Svenja Brüxkes, IFH, Cologne
The most important results and latest figures of the ECC study on the steadily growing importance of Amazon.
"Set screws that will make you, as an Amazon company, successful in the long term"
Gregor Arentz, Director Consulting Amazon Marketing of Cocomore AG, Frankfurt
"The importance of proactive and tool-based review management on Amazon and how tools help to manage ratings and questions"
Wolfgang Greipl, gominga eServices GmbH, Munich
During the event we will offer fingerfood and beverages. Afterwards there will be room for networking.
Wednesday, June 13, 6:30 pm
Cocomore AG, Gutleutstraße 30, 60329 Frankfurt am Main
The evening is of course free of charge. The number of participants is limited, so if you are interested, please send an e-mail to: katrin.kester@cocomore.com.
Would you like to know more about our partners?