A look beyond popular stereotypes of online shoppers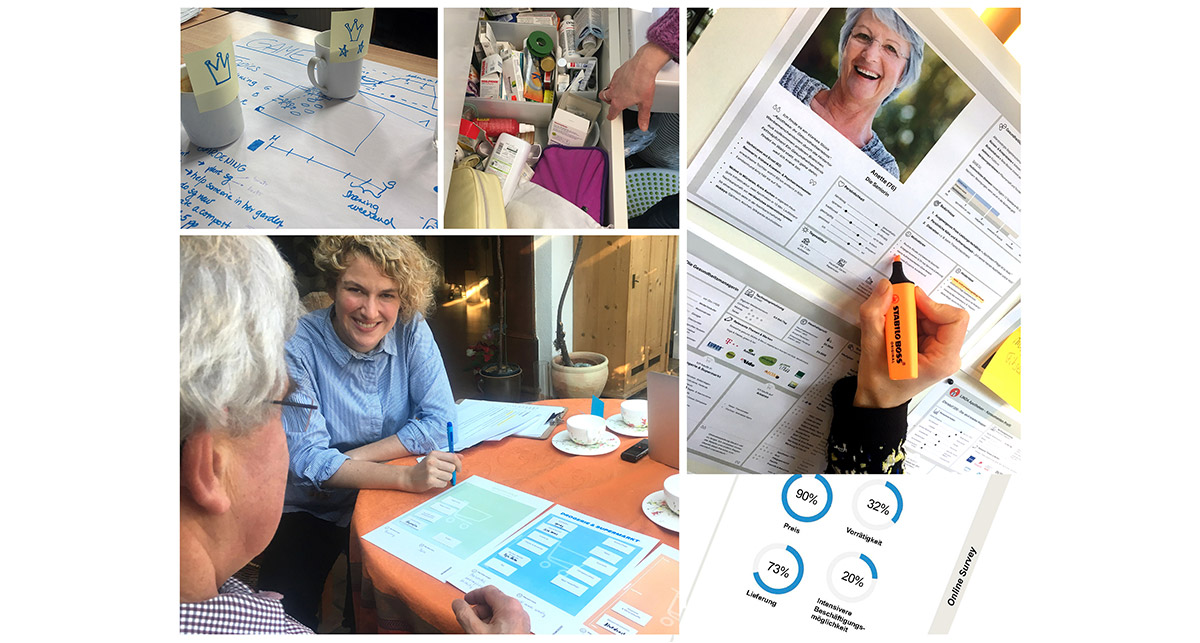 Retailers see young 'digital natives' as the prime suspects, when it comes to e-commerce. But is that really, so? At Cocomore we looked behind the curtains of common stereotypes of e-commerce.
One of the key challenges faced by specialist retailers today is holding ground against the online competition. Retailers see young 'digital natives' as the prime suspects, long ago lost to e-commerce. This group prioritises convenience, speed and prices in their shopping. Always with an eye on the latest trends, the internet is their second home and their expectations of the customer experience are high. That seems to be the unanimous opinion. So, who still shops in bricks-and-mortar stores? The loyal older generation of course! They have plenty of time and have to visit the physical shop because they are less mobile and they are helpless in the face of the new and incomprehensible digital world. Fear among retailers with physical stores is great, as this target group has a finite longevity in our world. But is that really how it is? Or are these stereotypical images leading companies to make the wrong decisions and, if anything, preventing innovation in their services?
The user research design
During in-depth two-hour interviews with 18 interviewees, we investigated online purchase scenarios and examined the 'perceived' knowledge of experts. We gained a clear insight into customers' personal contexts, their thoughts and their needs.
We used service blueprints when designing the service, in order to present the provider's processes and the user experience. This allowed us to ensure that the service offering and the service experience are really aligned.
We quantified and validated the insights in a subsequent online survey with a representative sample size of N=1,000.
Local hoppers(20–50 years)
'Buying online is significantly less convenient than it's made out to be,' says Anna, our 37-year-old interviewee and a mother of two. Her main priority is 'efficiency'. 'Trawling through so many online shops with endless lists of products, and in the end still having to create a profile. I'm more likely to go out to a shop. It's quicker and I know what I'm getting.' She appreciates being able to take the product straight home, avoiding average delivery times of 3–5 days. Many interviewees also talked about missed deliveries. 'If I need to go to a collection point, I may as well have gone to the shop.' A lack of data security, overflowing paper bins, delivery costs and difficulties with returns are some of the other arguments against online shopping.
Digital browsers (50–80 years)
'Online I can browse and compare products in peace,' Udo tells us. He is a retired economist – with a limited pension but plenty of time on his hands. He tells us that he values detailed product descriptions and online customer ratings. He finds shops too hectic and often feels like he's 'in the way' there. He can 'make a more informed choice' if he is able to read customer reviews in peace. Is the digital world an obstacle that it is difficult for him to overcome? No! 'I fill in the order form and send it by post.'
Our findings: Older money savers and bargain hunters have found their own way to navigate the World Wide Web.
We have compiled our findings into a target group profile, which is used as the basis for developing new (online) products and services.
 
Local hoppers(20–50 years)
Digital browsers (50–80 years)
Description

They are in employment and may or may not have children.
They lack time more than money.
Efficiency is the priority in day-to-day life.
Transactions/purchases are made between other tasks (en route).
They are also happy to pay a little more for a convenient service.

Retired: they lack money more than time.
They enjoy browsing, researching and comparing.
They are price-sensitive and critical.
They value personal contact when making a purchase. The 'young world' is often too fast and hectic for them.
They feel like they would get in the way of others.
They may have restricted mobility.
They have learnt to use online ordering in their own way.

Opinion on online shopping

Missed deliveries mean rushing to a collection point.
Packaging waste results in overflowing bins.
Handling of personal data is considered unsatisfactory.
Lack of sustainability: See increased CO2 production from transportation as a problem.
Increasingly recognise insufficiently social and fair working conditions.

You can browse in peace and compare offers.
Prices are often cheaper.
Detailed descriptions and customer reviews are often available.
There's a feeling of more discretion.

Summary
The younger generation often find online shopping less convenient and more time-consuming than 'just going to the shop'. There is only a convincing argument for online shopping from a particular amount and with certain savings.
The older generation often consider online shopping to be more relaxed than having to go to the shops. Browsing online and researching in peace from home is an enjoyable activity for them. They are tempted by savings.
Neither generation considers a pressing need to buy an item online for immediate use to be realistic.
Table: 'Background to online purchasing behaviour from specialist stores'
Conclusion
The results of the study included one or two surprises. Being 'able to browse in peace' is something we had previously associated more with a town-centre shopping trip; we had not made the connection with online shopping. These and other insights have enabled us to identify barriers and pain points as opportunities for optimisation.
Taking the time to look beyond assumptions based on stereotypes opens up an opportunity to optimise and fine-tune your services (online or offline) in the user journey. It is not a case of deciding for or against online but, rather, about combining all channels in order to provide the optimum user experience.
If you would like to learn about your own customers' needs, write to us.
nicole.reinhold@cocomore.com and miriam.schmalen@cocomore.com