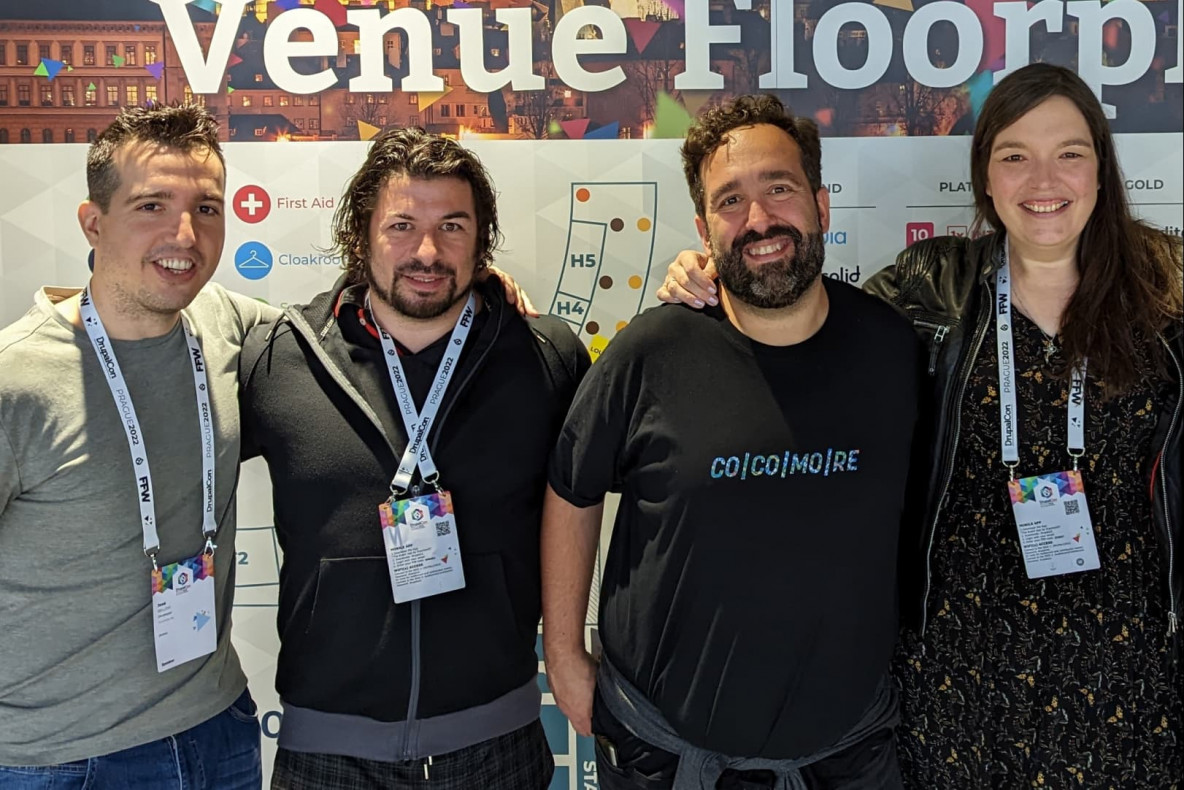 Finally, after 3 years without any European in-person Drupal event, it was time for another "real" DrupalCon, this time in Prague, Czechia. Four of our colleagues at Cocomore happily packed their bags to travel to Prague and spend a few days with our fellow Drupal community members, partners of our agency, and clients.  
For this blog post, we asked each of them what they enjoyed most. 
Experience of Jose Luis Bellido 
This has been my second DrupalCon (third if we count the DrupalEurope 2018) and my second time as co-speaker. After attending some interesting sessions on the same topic, Enno and I covered in our own session Managing a worldwide master rollout based on regional multi-market, multi-language portals in Drupal 9. 
The ability to manage huge master rollouts is a common requirement for multinational companies, and there are several Drupal agencies using similar approaches in such scenarios. 
One such example was the session "The Soudal Story: An Entire Project Lifecycle Case Study of a Global Multi-Market Platform". I was amazed about the work they had done facing similar challenges to ours. We connected afterwards to compare notes and I am really looking forward to having a joint session about this important topic and being able to help other teams facing this situation.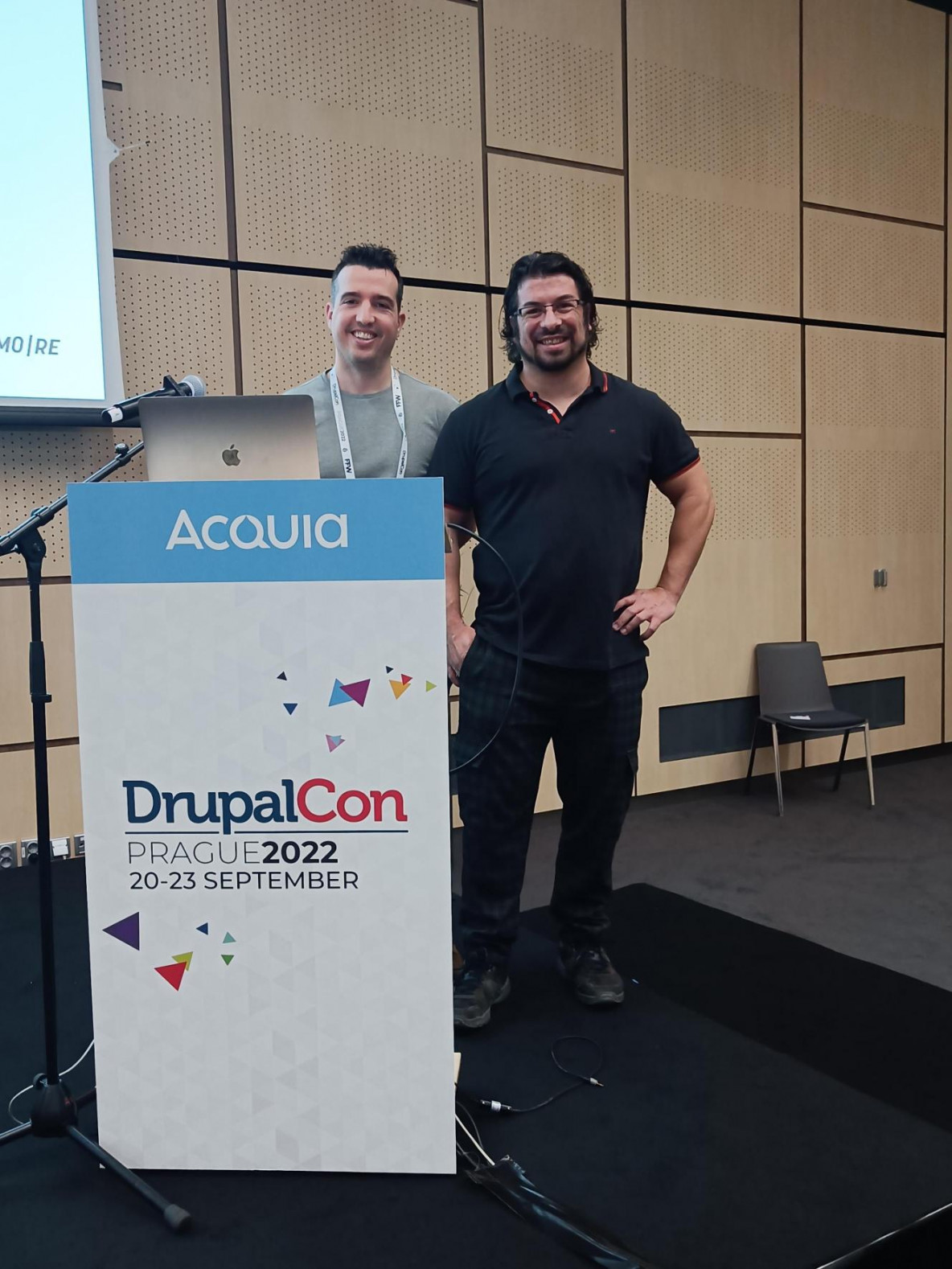 Experience of Enno Langelotz 
This DrupalCon was great for a lot of different reasons. It was a very well-organized event in a great location that made it a pleasure to be there. And I really liked the quality and diversity of Drupal sessions that were presented.  
I had been asking myself before how well Jose's and my topic - Worldwide master rollouts for Nestlé Professional – would fit in there. It turned out that not only were people very interested, but other agencies had also faced similar challenges with their own clients and were happy to discuss details and workable solutions with us. 
Last but not least, a big thank you to everyone who came to say hello in person. It was great to catch up with everyone, and seeing some of you for the first time in real life made things so much better.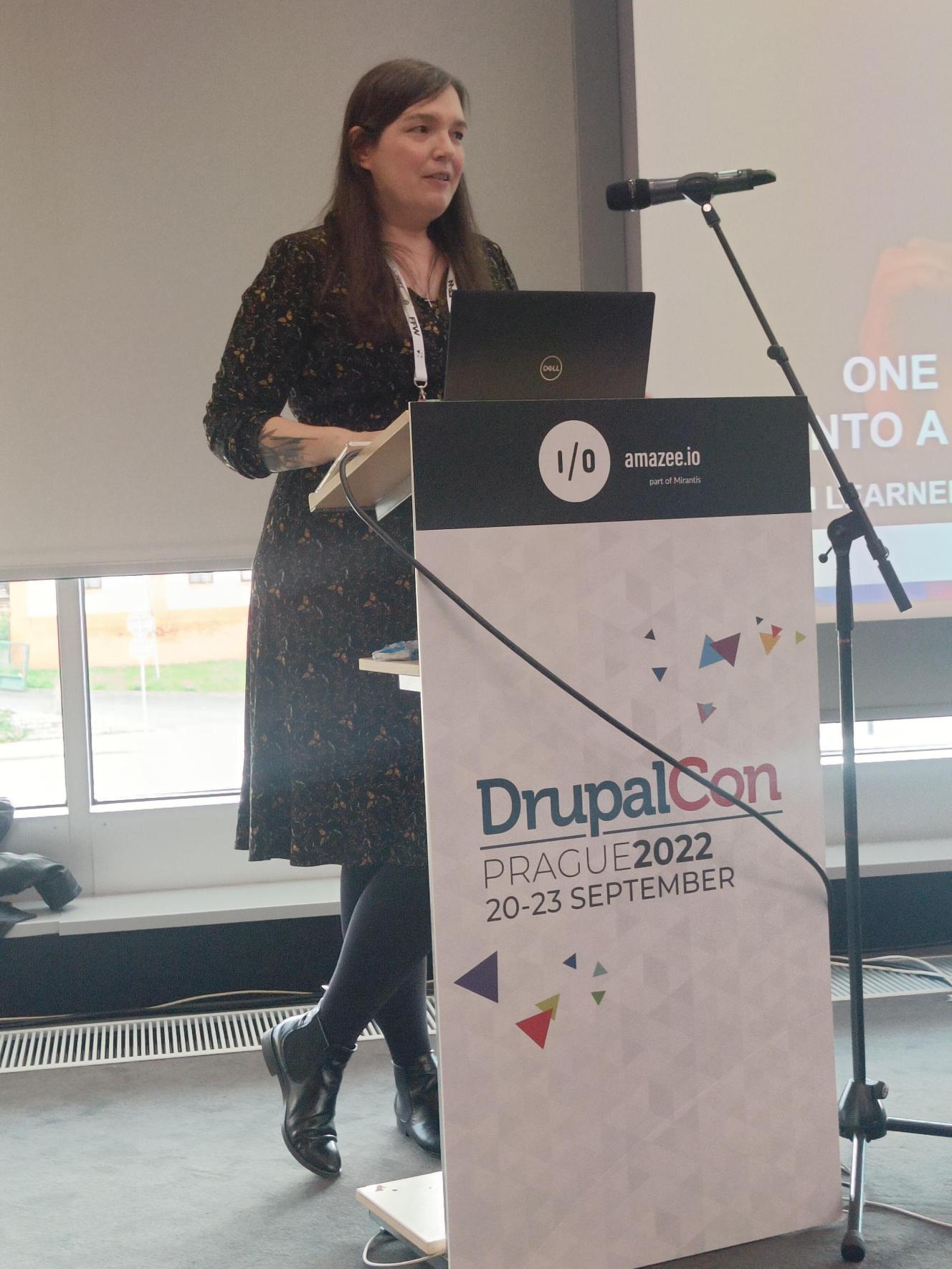 Experience of Manuela Meier 
I've had sessions at previous online DrupalCons, but this was the first time I was a speaker at an in-person event. I spoke about "One does not simply walk into a management position - what I learned during my journey from dev to CTO". For me, it was a mixed experience – in the beginning, I was as nervous as you could be, especially since the topic was rather personal, but after I had the presentation, I felt really happy and proud. I was happy with the outcome of the session, and the audience seemed to have liked it as well. What more could you wish for? So, besides the other aspects that come with a Con, this was the most important experience for me personally.  
But of course, it was also great to finally see people again. After not having met for 4 years (as I missed DrupalCon Amsterdam), it was nice to catch up with people, talk about how they were doing in the past four years and learn about their plans for the future. Speaking of plans for the future, what I really enjoyed this year was the Driesnote. Dries did a great job of communicating his vision for the future of Drupal and the next steps for the project, with a perfect mix of information but also personal thoughts, and I absolutely loved the style of the presentation.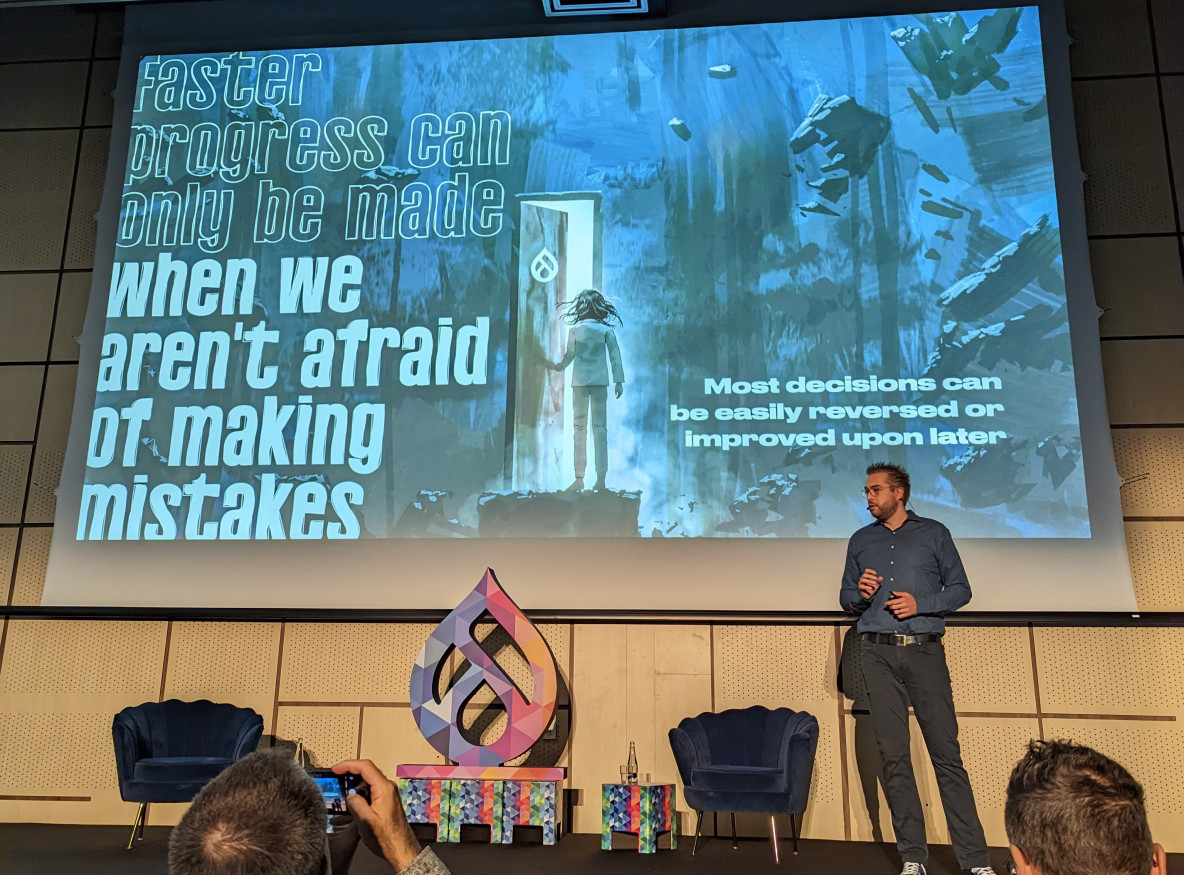 Experience of Jesús Sánchez Balsera 
My first DrupalCon ever was Prague in 2013, so you can imagine that coming back to this beautiful city as my first in-person event since 2019 was really special. I missed DrupalCamp Spain in Zaragoza, due to being Covid positive, so I was really looking forward to this. It was kind of a surprise that I found it harder to socialize than before, though. 
But the Drupalcon was great, and Dries' keynote was a highlight and a great reminder of the importance of the Open web and the open source software that makes it possible. The Core Initiative Leads' keynote was also a great source of information about all the work recently done in Drupal Core, and what is coming in the future. 
Finally, it was great to attend my colleagues' sessions, support them with the preparations, take pictures and enjoy their presentations. They did a great job, and I can fully recommend watching their sessions as soon as they are available online. 
Thank you DrupalCon, for having us again! We cannot wait for the next session in 2024!