Have you ever thought of leaving your job because of missing team spirit? If yes, you are not alone.
In this article, we – Christina, Senior Client Service Consultant and responsible for Project Management, and Viktoria, Senior Art Director in the Art Department at Cocomore – will explore the crucial role of collaboration in the modern workplace.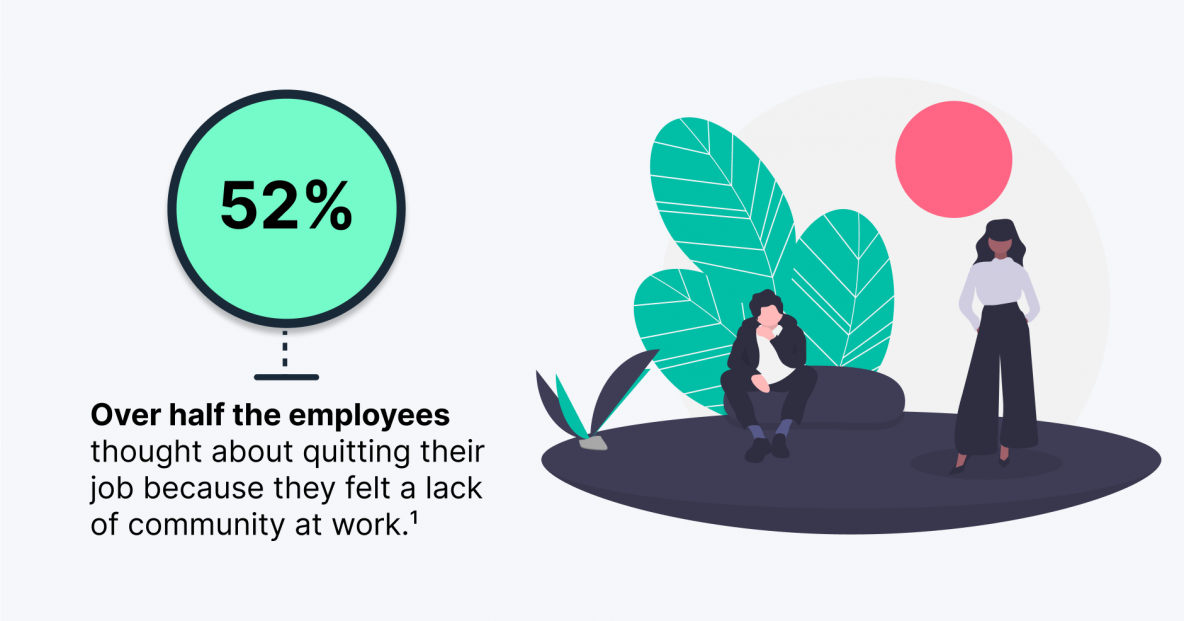 Image source: According to GUSTO REPORT: Community at work
Since 2020, we have been working together 100% remotely and developed a deep friendship. It was a match! Having worked together successfully for those years, we will discuss how to foster a sense of belonging and strong bonds within the team.
So, let's jump into the best practices for successful collaboration, using the partnership of art departments and project management at Cocomore as an inspiring example.
Emphasizing the Importance of Collaboration:
Collaboration isn't just empty words; it's the key to unlocking business success! At Cocomore, we understand that while technology eases communication, a collaborative workplace demands improved soft skills. This is even more challenging in a remote first decentralized workplace.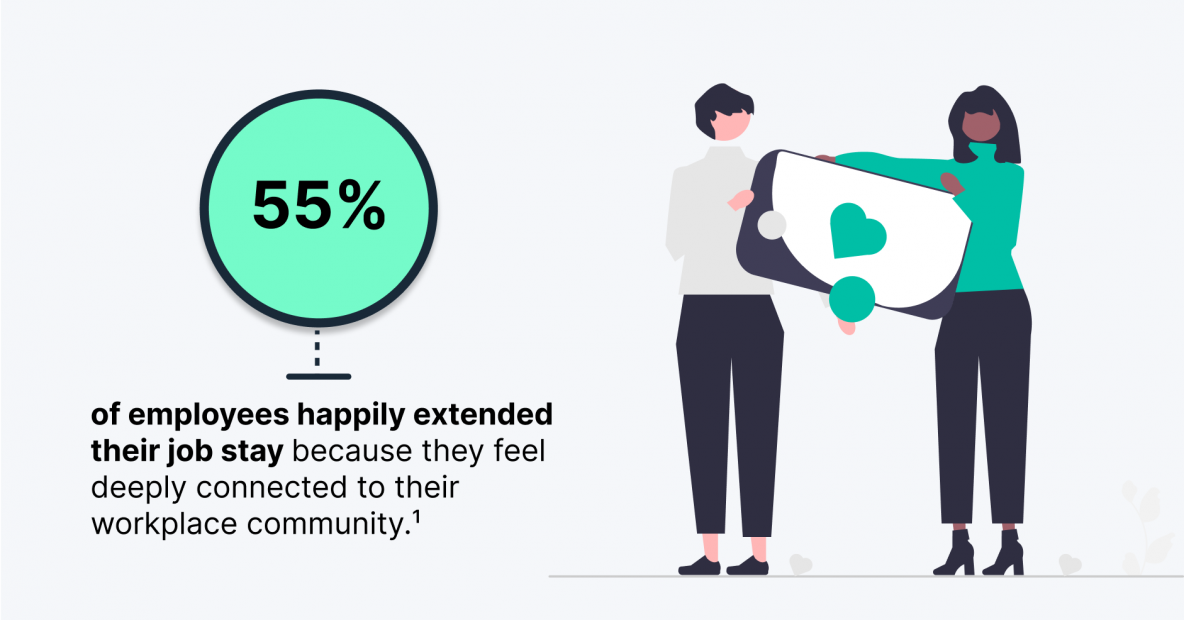 Simple acts like greetings and inviting (digital) breakout spaces unite individuals, inspiring creativity and input. Our team is trying to achieve the positive impact of collaboration on both professional growth and personal satisfaction. Has your employer recognized the significance of collaboration yet? 
Best Practices for fostering Collaboration:
Establish a Collaborative Culture: We've built a culture of openness and teamwork, where every team member's voice is heard and valued. Respect, empathy, and active listening create an environment where employees feel comfortable sharing ideas and collaborating freely. On top of that, everyone has the chance to present projects at the company wide All Hands and Brains meeting.
Cross-Functional Collaboration: Break down silos between departments and encourage cross-functional collaboration. We believe that diversity in backgrounds and expertise brings unique perspectives, leading to innovative solutions for our clients.
Invest in Collaboration Tools: Cocomore provides our team with needed collaboration tools and technologies to facilitate seamless communication and cooperation, whether in the office or working remotely. Our remote work opportunities strengthen our bond as a team, even when geographically scattered. The remote work policy helped us to keep a valued colleague in our team who relocated from Frankfurt to Barcelona.
Collaboration's Impact on Project Success:
The absence of collaboration can lead to project failures and workplace setbacks. In a study by Salesforce, a massive 86% of surveyed workers identified a critical factor that contributes significantly to project failures: the lack of alignment and poor communication among teams or coworkers. To optimize project success rates, we work on appropriate strategies and collaboration software to streamline workflows and enhance coordination.
Best Practices for Project Collaboration:
Define Clear Objectives: Our project managers provide information for all members to have a clear understanding of project objectives and their roles within the team. Clarity and transparency minimize misunderstandings and promote effective collaboration. Each team member is responsible for reading and understanding the briefing to avoid extra efforts on both sides.
Regular Communication: The project management fosters open and regular communication channels to keep all team members informed about project progress, challenges, and changes. Whether through virtual meetings or instant messaging tools, we stay in touch.
Encourage Feedback: The art and project management teams work on creating a culture where feedback is not only welcomed but also appreciated. Constructive feedback allows us to make continuous improvements and strengthen our team's bonds.
Harmful Consequences of Low Morale:
Improper communication and collaboration negatively impact employee morale, leading to reduced happiness and retention. Prioritizing a positive and inclusive environment that enhances employees' happiness and motivation can result in up to 20% higher productivity and project success. Studies show that people in "team projects" outperform solo individuals, lasting 65% longer and achieving higher success rates. A collaborative culture can drive our performance as a team and as individuals.
Best Practices for Boosting Employee Morale:
Employee Recognition: Simple gestures like a thank-you note or public acknowledgment during team meetings, such as the Cocomore's All Hands and Brains meeting, go a long way in boosting morale. Employee recognition is not only a company topic – it can and has to be done by everyone who wants to thank their colleagues.
Work-Life Balance: Cocomore encourages work-life balance by offering remote work opportunities and flexible hours. Employees who feel supported in their personal lives are more motivated and engaged in their work.
Professional Development Opportunities: Our employer provides opportunities for professional growth and development. You can work with tools such as Figma, Midjourney / Dall-E.
Conclusion:
We – Viktoria and Christina – understand the power of teamwork and collaboration in creating an enriching work environment.
Our emphasis on fostering a collaborative culture, leveraging collaboration tools and Cocomore's provided remote work opportunities, help us to achieve a strong team spirit leading to successful projects.
Our teamwork has undoubtedly made us stronger and more successful, and we are excited to continue this journey of collaboration and growth together – online and offline. Want to be part of our journey, come join our team!