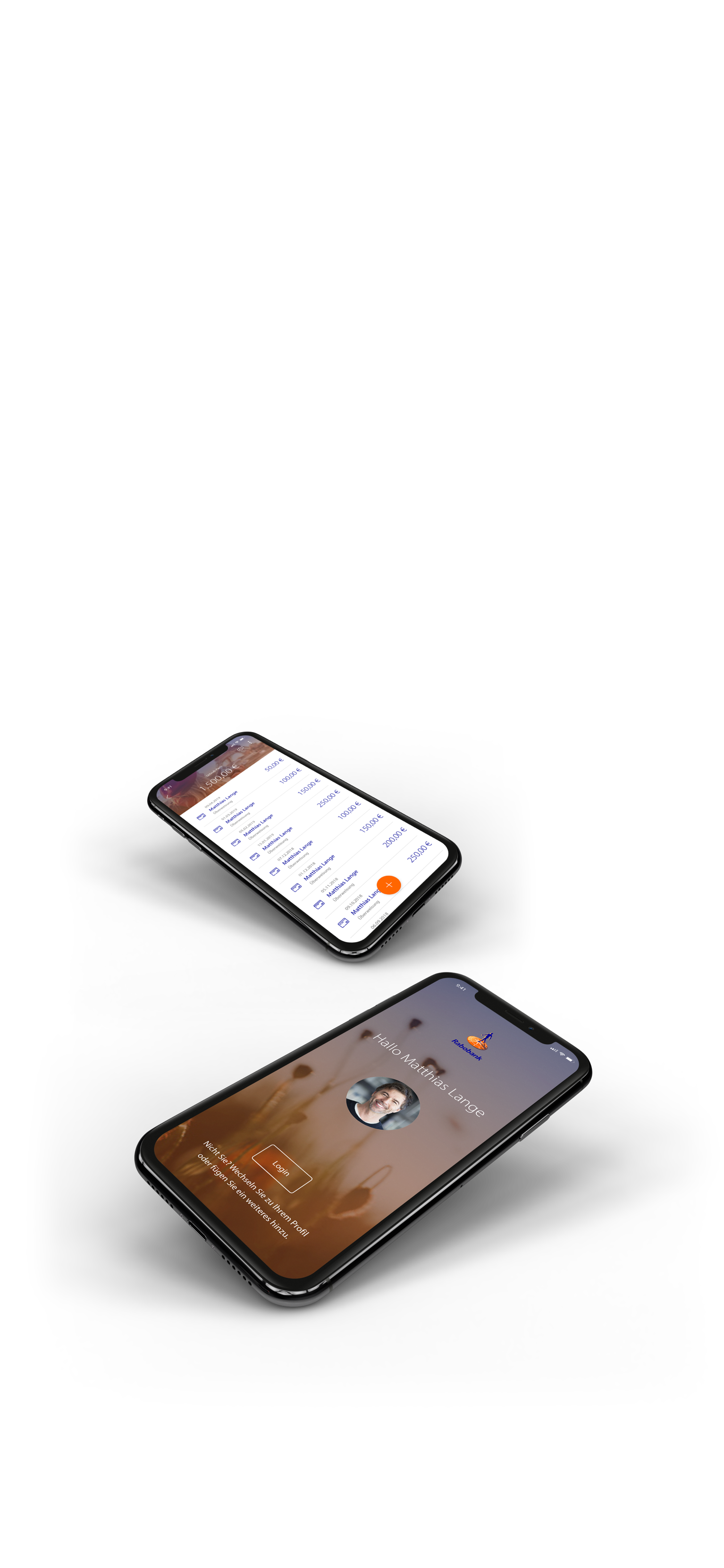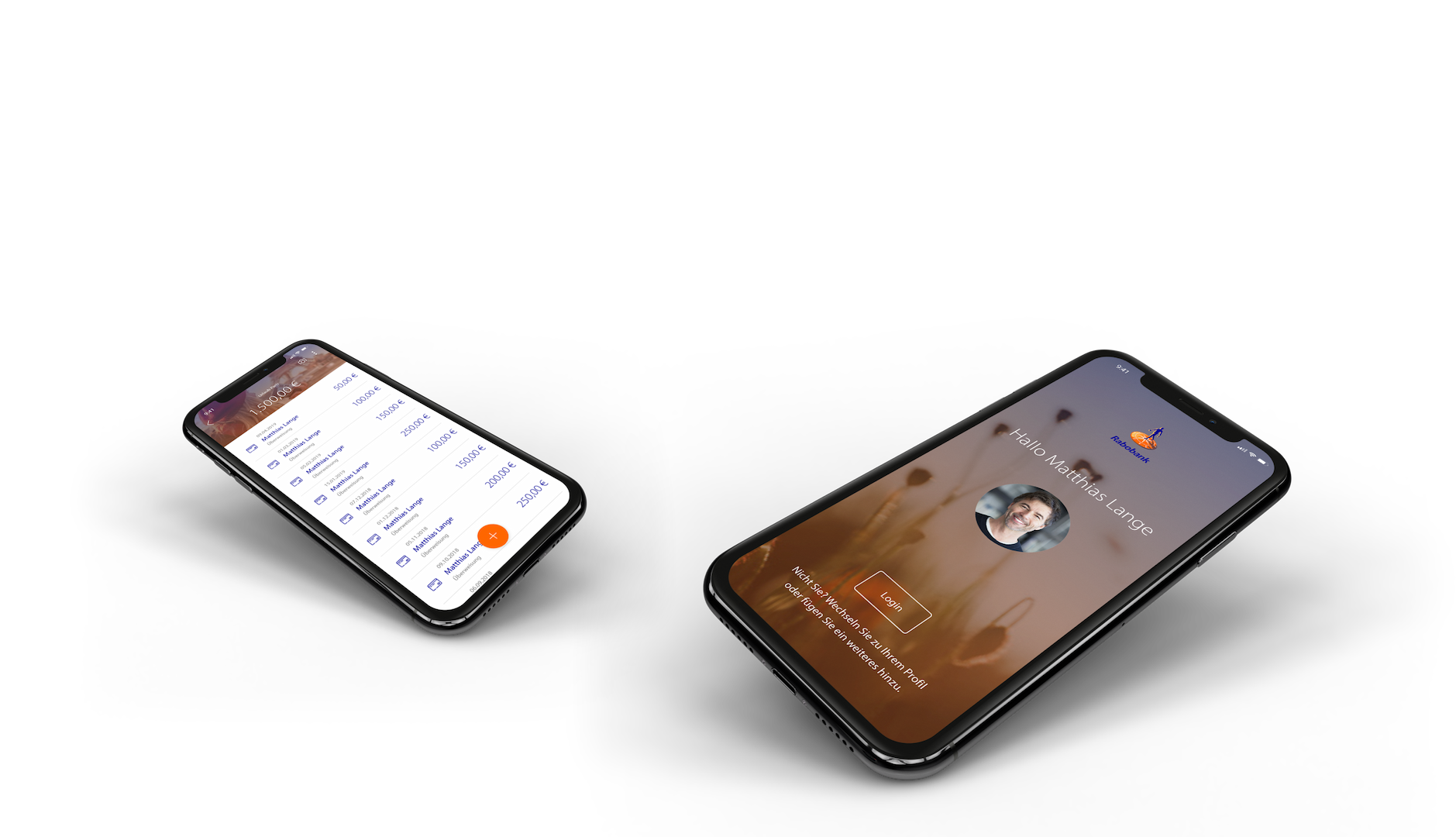 Individual "saving to go" with the RaboDirect App
Having fun while saving money
The goal of the RaboDirect app development is to holistically achieve "more value" – for the users and the brand Rabobank. At the same time, the image of the brand "save sensibly" and the message of sustainability are transported indirectly through a for this branch unusual (oder exceptional) emotional visual design. The app is available in Belgium.
Users of Rabobank are now able to overview and manage their finances more intuitively, safely, and individually.


5
star reviews
in app stores
Concept
Fluid interfaces enable intuitive interactions and up-to-date user experience. A contextual navigation and interface focus on user needs for any case of application (oder use case).
The visual design emotionally talks about the sustainability concept of Rabobank. Large pictures of cultivated fields, fresh harvest, and vital country life show a positive/good feeling of sustainability – and place online banking into a brand specific context.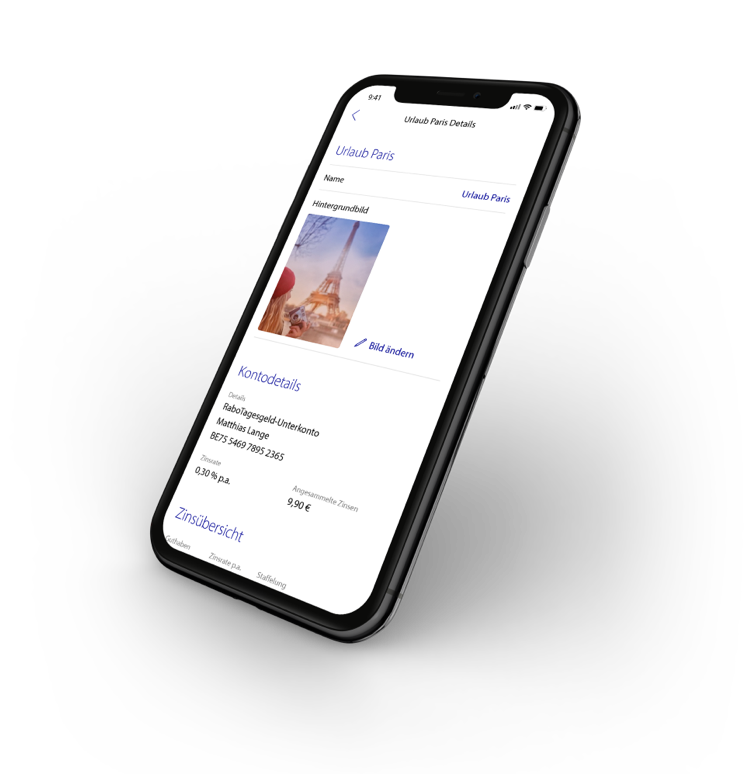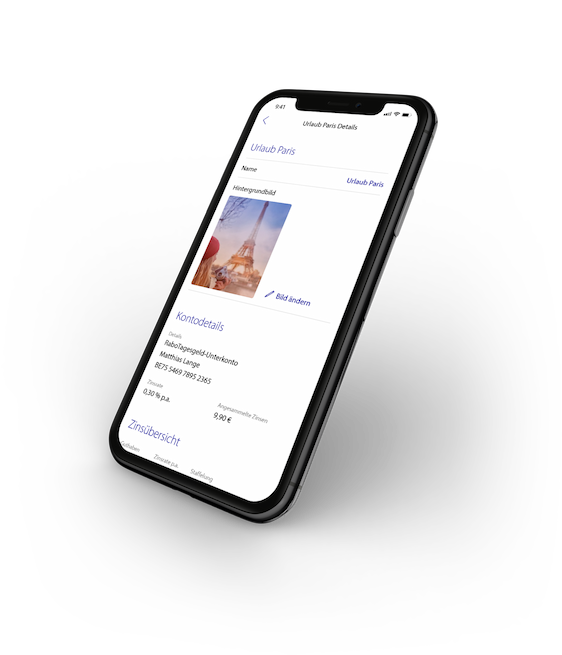 Overview
The pie chart of the app is a well-rounded feature, which provides an overview of all the user's saving accounts. It offers a clear and central communication as well. Questions are easily asked over the chat function, where the user can also find overall news.
Up to 5 devices can have access to the app, where the account balance is checkable at any time.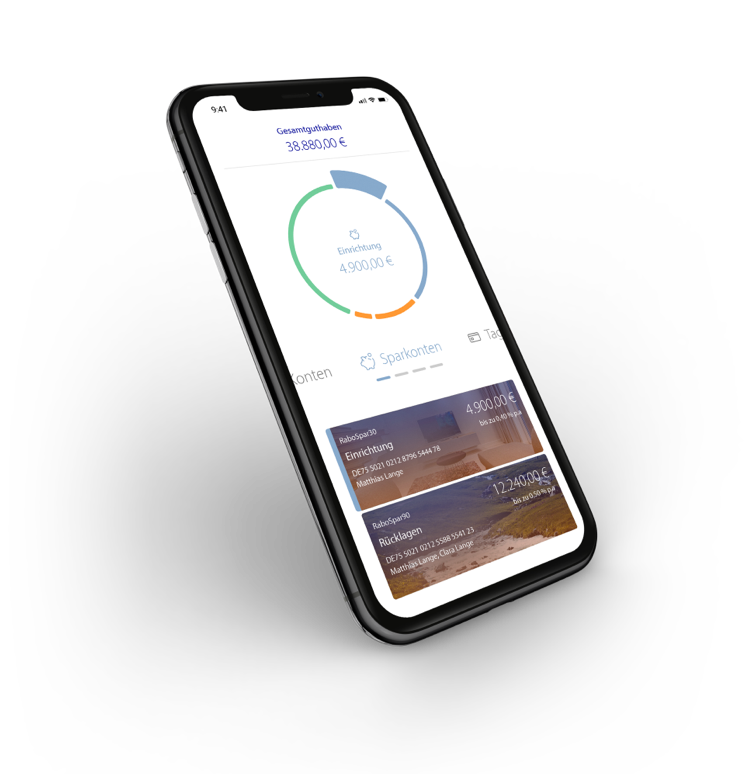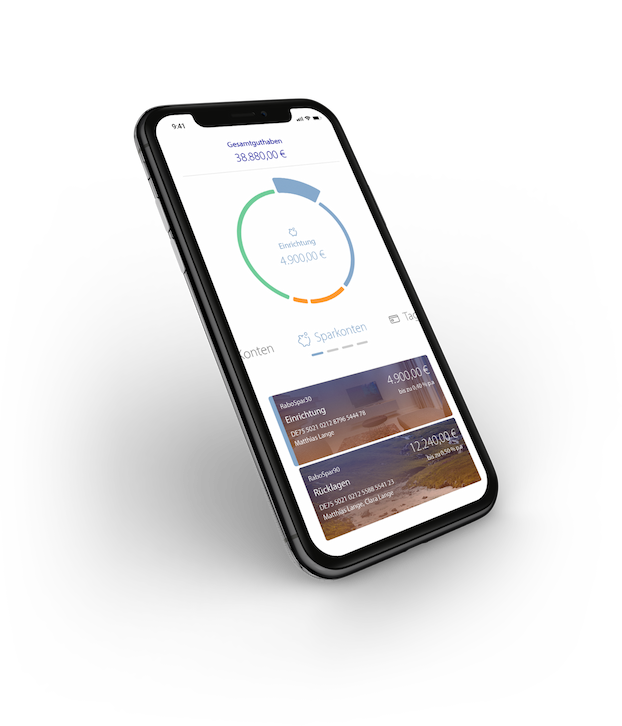 Security
After the app registration, users can log in easily with either PIN, TouchID, or FaceID. Also, bookings are now even more accessible for up to 2.500 euros with the help of digital authentication control. Only for higher bookings is a TAN generator needed.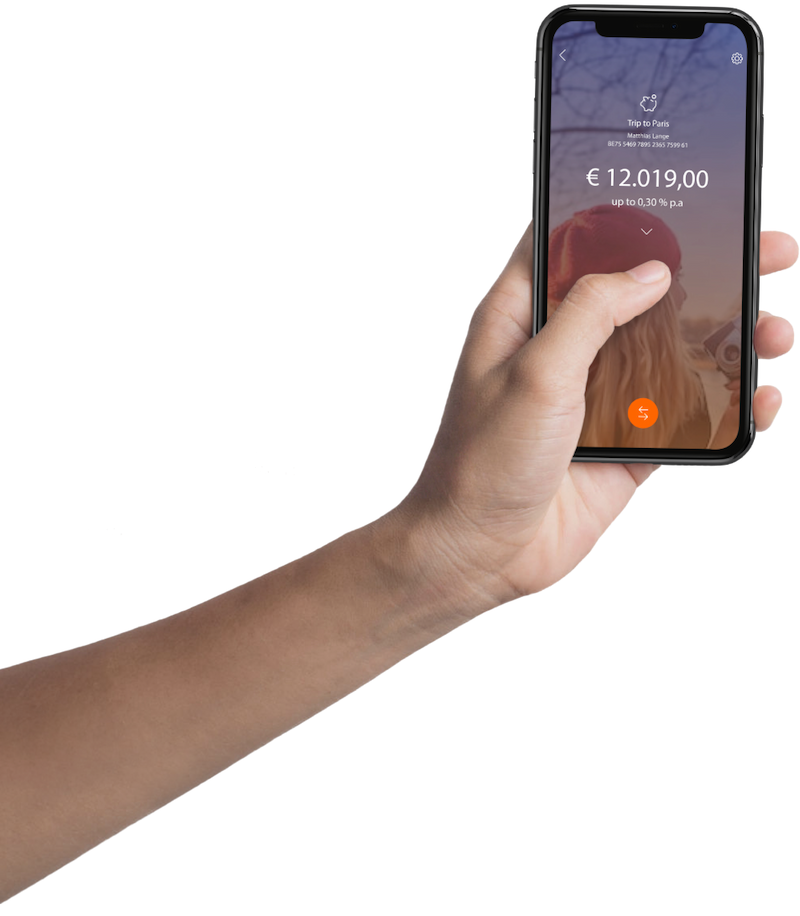 Individuality
Saving goals are in most cases rather personal, individual, and thus, emotional - digital banking not really. To close this gap, the user can manage and personalise subaccounts with titles and avatar pictures for specified reasons (e.g., holidays in Paris, wedding ring, dream house, etc.). Dreams do not only have a price but are also visualised.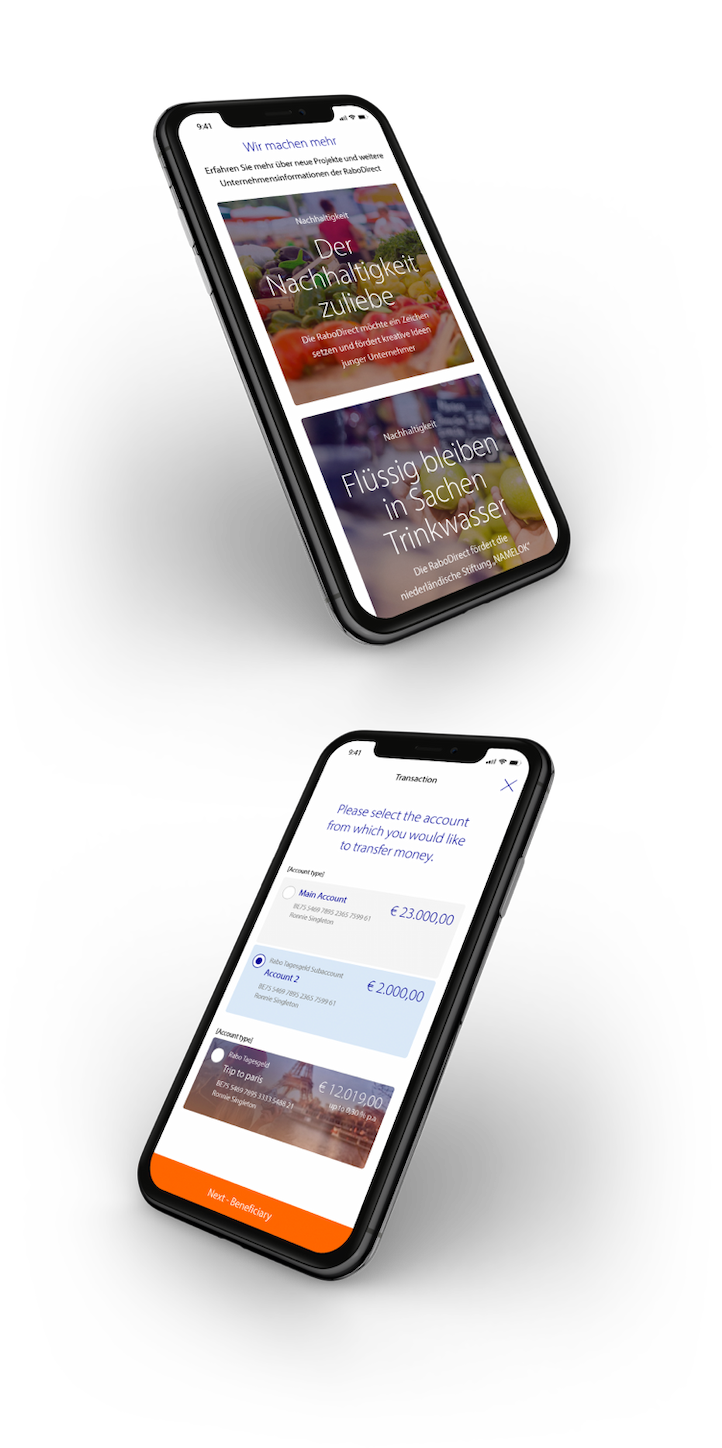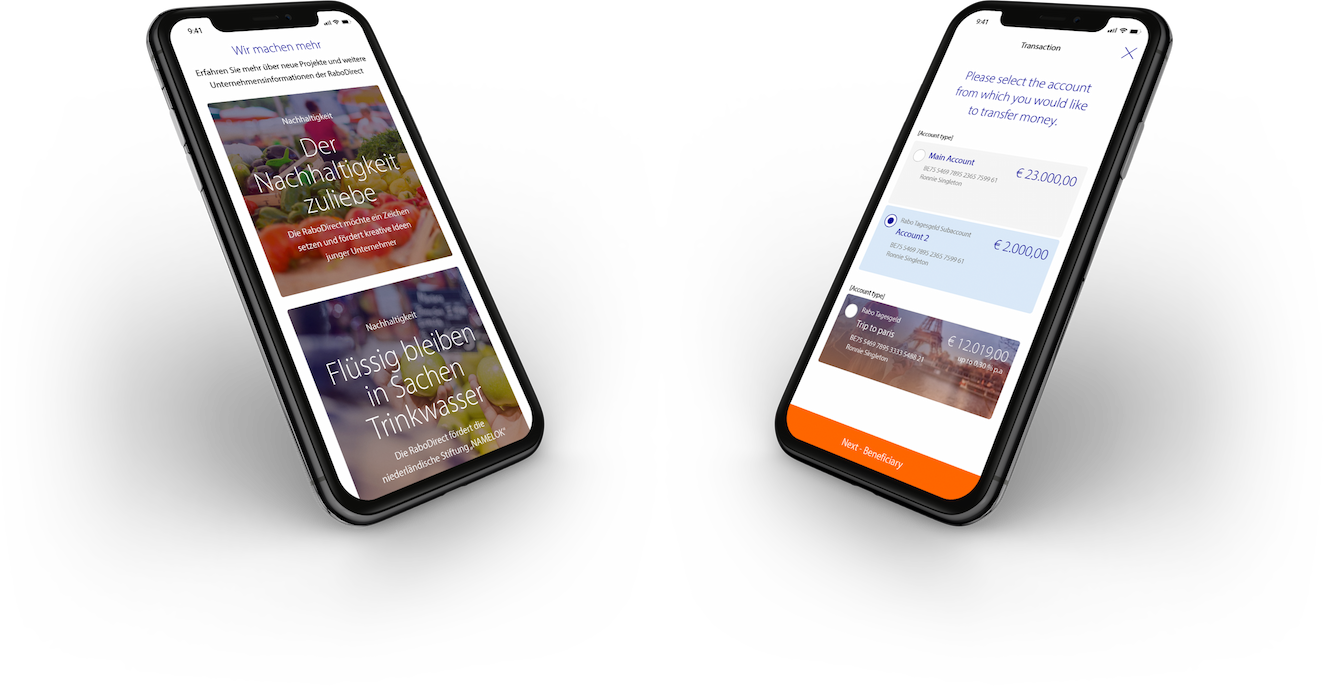 5 star saving
The success of a digital product depends on its users. In the case of the Rabobank app, they all agree: 4.8 stars in the App Store!
The tenor of the customer feedback is: simple, intuitive and visually appealing.
Finally, an app for my saving accounts. Very clear, and so far, I don't miss any further functions.
A very easy-going app!
The app does what it is supposed to do and is at the same time more easy-going than apps of other banks.
I'm very impressed!
Super! Finally, a RaboDirect app! Works without any issues; quick and seems to have a modern design. And very safe! Wow! I'm impressed!
Get in touch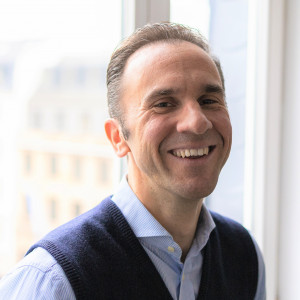 Marc Kutschera
Executive Board
+49 69 972 69 - 0
How can we support you?