B2B Sixpack
Six instruments for more efficiency, relevance and differentiation in your B2B marketing and distribution.
B2B Sixpack: What it can do for you
Digital transformation is setting industries in motion. It is crucial for a business to be visible, but also valuable and relevant for customers, especially in B2B. New touchpoints supplement established sales chains, and targeting, lead scoring and e-commerce are becoming as critical to success as SEO and persona development. Our B2B Sixpack will make your business fit for international competition, new marketplaces, digital retailers and increasing price transparency.
Solutions
Branding
Branding
We will promote your brand digitally – with clearly formulated performance propositions, consistent external appearance and a high level of recognition at all relevant touchpoints.
Search places
Search places
Whether on Google, Amazon or industry-specific marketplaces – we will maximise your visibility and optimise your image using various effective methods, such as SEA, SEO, inbound marketing strategies, PIM, DAM and the creation of an individual marketplace.
Content
Content
Whether it's holistic content marketing, synergetic content hubs or the targeted optimisation of individual information routes, we will optimise the digital communication of your offer, from persona analysis and innovative content formats to CRM solutions and target-based content distribution. All of these strategies are based on the established processes of our scalable content teams.
Services
Services
We will transform your products into digital brand experiences – for example, with intuitive user interfaces, digital services, self-care solutions, e-learning offers and user experience design that spans all touchpoints.
Commerce
Commerce
Fast, simple, convenient – we accelerate the frequently-complex B2B procurement process, making it more convenient and effective thanks to e-commerce, online ROI computers and product configurators.
Processes
Processes
We will optimise your sales and marketing processes using smart, digital sales support systems, lead scoring, CMS optimisation, web-based collaboration tools, rollout mechanisms and continuous cost analysis. We also continually address existing IT and merchandise management systems such as SAP.
Facts from projects
5,5 mio EUR
savings in training costs*
*by shifting personal trainings to an e-learning platform for an international pharmaceuticals company
Contact us now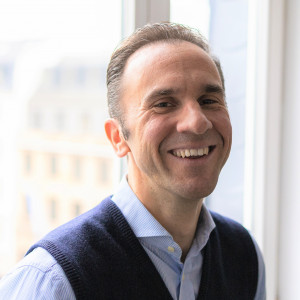 Marc Kutschera
Executive Board
+49 69 972 69 - 0
Request it now: Your B2B digital strategy workshop