Content with a plan: creative and relevant content for all channels
Only if content, design and UX form a coherent unit, a lasting interest arises with the users – thus also your customers. And that is measurable.
A comprehensive content strategy ensures that all contents and channels of a company are coordinated with each other. This content includes website texts as well as individual labels for navigation or different confirmation and error messages. In addition, there are video tutorials, podcasts, instagram stories and many other formats on websites, intranets or in the social media. Whether original, entertaining, informative or a mix of everything: relevant contents are very multi-faceted - and in the end they offer users real added value.
A good content plan pays off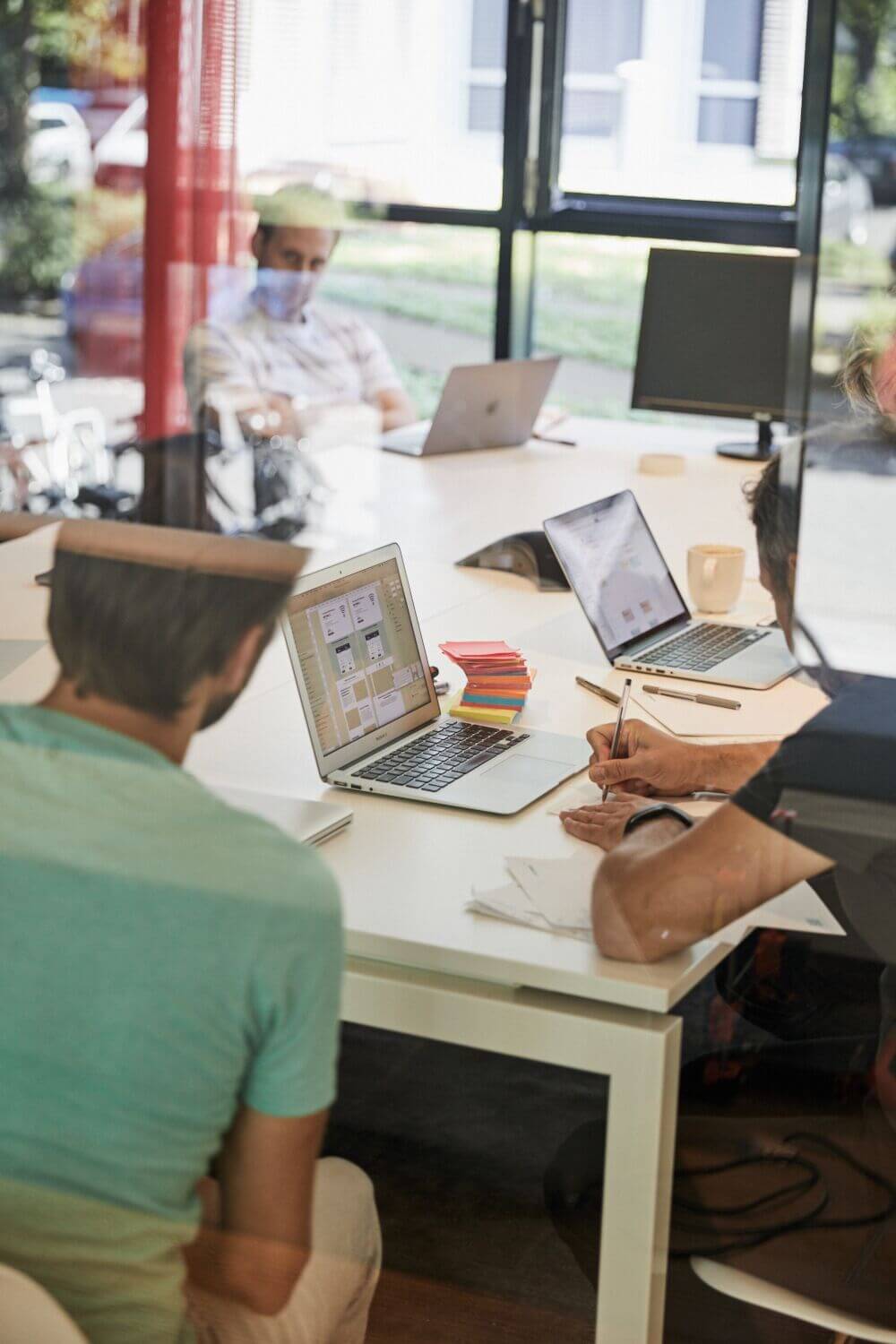 For companies and brands, this strategically defined and created content is worth its weight in gold. Because with pure product advertising and distribution based on the principle of hope, potential customers can no longer be reached sustainably. However, if brand communication is consistently oriented towards the needs of consumers, a relationship of trust with the brand is created. People are more willing to use a company's products and services and sometimes even become loyal brand ambassadors. For your content this means: A planned approach is crucial for success.
How content is created at Cocomore
Our teams work closely with you right from the start when developing a content strategy. To this end, we use various workshop formats that help us to understand and unite the brand message and the needs of the users. Throughout the project, we leave nothing to chance: we define goals and KPIs, create personas and make a comprehensive inventory analysis of your existing communication channels (the so-called content audit). On this basis we research, plan and create content – your (potential) customers always in view.
In this way, your customers receive exactly the content that appeals to them and exactly in the channels in which they are present. Always tailored to your brand profile and with a uniform, cross-channel brand tonality.
Content creation for all platforms
To ensure that users really find you and your company, our content is of course search engine optimized. In addition, we create content on the basis of listening - in other words, we observe which topics are really relevant on the Internet at the moment. Up to date and at the pulse of time. We feed content hubs, write advisory articles for online magazines, develop service-oriented apps or create sustainable campaigns. We also help our customers to set up newsrooms and distribute the content created there to the relevant channels. And we go one step further - because good content is dynamic and not carved in stone: We continuously analyse and optimise the existing content with regard to our defined goals.
Exactly our thing: storytelling
At Cocomore, we know that good content can't just get out of hand. Besides many aspects, the most important thing is a gripping story. For stories occupy the brain more than monotonous factual enumerations and remain in the memory. That's why we use storytelling in many formats. Every brand and every company has so many valuable stories to tell - we locate them, pack them into a coherent dramaturgy and link them with added value for your customers.
Content workshops
Content audits
Listening
Definition of persons and target groups
Definition of tonality
Editorial guidelines
Website and platform concepts
Storytelling 
Social Media editing
Community management
Narrative development
Cross-channel campaign conception 
SEO
Content creation
Content distribution
Content hubs
Newsrooms
How can we support you?
Let's talk about it.