User Experience Design
Guide and inspire the user
What it can do for you
Websites and apps are more than digital merchandise or service offers. They are the place where the customer, whether B2C or B2B, interacts with the brand – the digital form of the personal (first) contact. So, it's all the more important that they not only guide the user on his journey with no frustration, but they also give him a good feeling, and entertain and convince him, with the result that he will like to come, interact, convert and return. Ensuring this process is the task of UX design.
Services
Analysis
Analysis
… or the search for the key point: we examine requirements, problems and error symptoms from all angles, especially from the user perspective. We then filter the results and form a clear foundation for cross-trade solution development.
Expert review
Expert review
You already have a digital product or a platform? We check functionality and user friendliness, identify potential for optimisation and derive action recommendations, which are then tested.
Testing
Testing
The best indicator of success is always the user feedback. Depending on the purpose, we use various testing methods: from A/B testing for smaller optimisations to usability labs in which fully designed prototypes of an application are tested.
Wireframing
Wireframing
Whether on the chalkboard in a workshop or digitally on the computer – we first sketch our idea in wireframes. These serve as a visual and functional template for coordination, testing and also for our colleagues from visual design and front end.
Prototyping
Prototyping
We demonstrate how a solution ultimately feels with an interactive, dynamic prototype. This is either developed and tested on the basis of a wireframe or as a high-fidelity solution with finished visual designs – remotely, in the lab or on the road.
Workshop
Workshop
One essential component of a good UX consultation is a workshop in which we discuss requirements and problems together or evaluate concepts – the best foundation for comprehensively understanding the project and getting started in a targeted manner.
Facts from our projects
7 times
more page impressions*
*After relaunching an FMCG provider's website with an optimised UX design
A selection from some of our UX design projects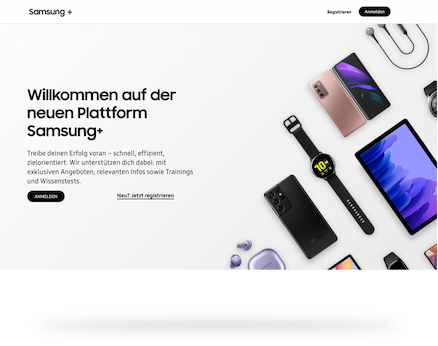 Samsung+
New concept for an online platform for presentations of new products with simultaneous sales training courses via livestream and live chat, including gamification approaches for user motivation.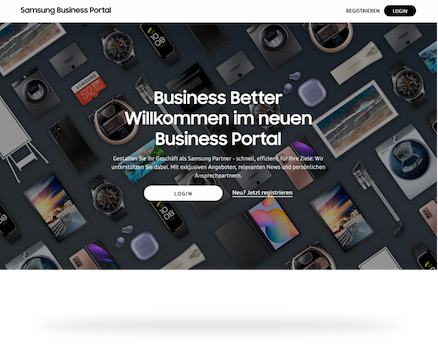 Samsung Business Portal
Requirement analysis and conception of all sales-relevant functions such as newsletter, product order, download services and CRM system for contact management.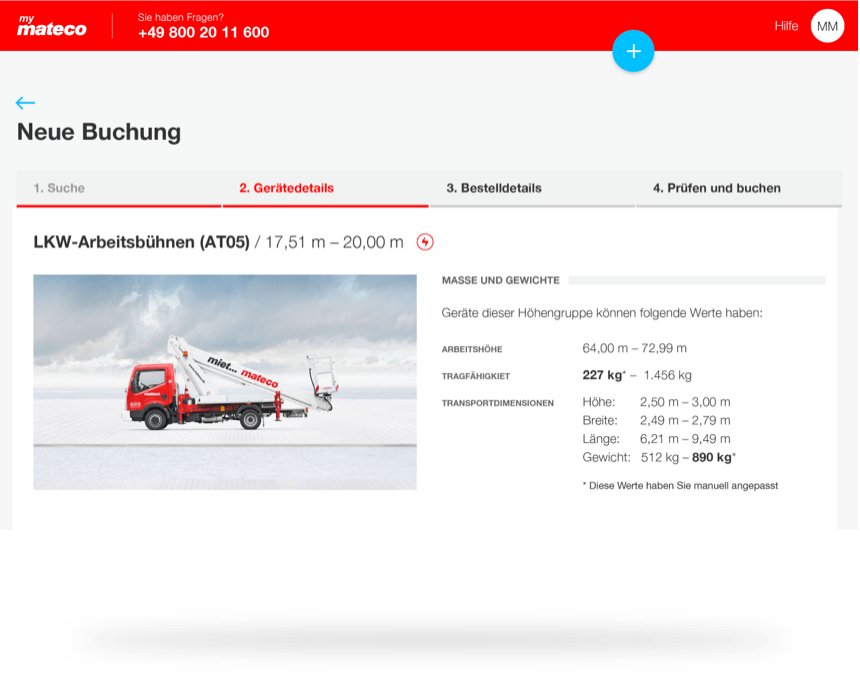 Mateco
Digital transformation of the ordering process via a user self-service platform for the rental and management of construction machinery.
Get in touch!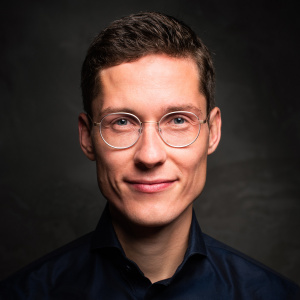 Stephan Anderson
Creative Director UX
Request it now: your UX workshop