Visual Design
User interface design is key to the success of digital products.
What it can do for you
Digitization is all about designing interfaces. After all, user interfaces are what make a digital product usable in the first place. For this reason, our visual design team connects the physical world with the digital world when designing the user interfaces for your digital products, websites or apps. Users can interact with the products intuitively. They find what they are looking for quickly, enjoy using the interface, and discover a brand that meets their expectations.
Services
Digital style guides
Digital style guides
The visual design of user interfaces is what gives the digital product its character. It expresses the corporate design in digital form. Here, our UI designers develop digital style guides as an extension of the existing corporate design, which is often still primarily aimed towards more traditional media. The design elements in these guides enable the brand to expand into all relevant digital channels, e.g. the internet, apps or social media platforms.
Motion design
Motion design
Animations, transitions and micro-animations bring your interface to life. They highlight user interactions, making it easier to understand processes and functions. The interface is given an added dimension and, in doing so, gains much more depth. The result: user interfaces which are more entertaining to use. This is something we like to call "joy of use"!
Pattern libraries
Pattern libraries
These are the heart and soul of any digital product. The more complex your application becomes, the more crucial your pattern library. A systematic approach ensures visual consistency across a range of digital touchpoints. What's more, pattern libraries provide the flexibility you need to be prepared at all times for potential changes and continuous expansion. They are based on an atomic design principle, with design units that are - like the Lego system - as small as possible. These can then later be "pieced together" to create the necessary functions and modules. In turn, these can be combined in a variety of ways to create the final layouts, ensuring that elements such as the homepage of an online portal, a web TV application or an app fit together seamlessly and are perfectly suited to the brand.
Design analysis
Design analysis
What is the competition doing? What are the current benchmarks? What is the context in which the product will have to position and prove itself? We use an up-front design analysis and a joint workshop with our clients to "look both ways" before getting started. This allows us to create a solid foundation and provide everyone involved with an idea of what direction we want to go in. The aim is to be able to define principles and parameters together so as to be able to make consistent, goal-oriented design decisions throughout the course of the project.
Corporate design
Corporate design
Digital channels are increasingly becoming the most relevant touchpoint of any brand. This places special demands on a corporate design. A company may have to use digital style guides to expand an existing corporate design or even recreate one from scratch. More and more brand managers are realizing that nowadays, in the age of digitization, responsibility for brand development should ideally lie directly with digital agencies.
Design thinking
Design thinking
We develop digital products using "design thinking". This means that we develop initial solution scenarios together with potential users, business insiders and specialists from across a range of disciplines. This process helps us develop the necessary empathy for the user from the very beginning, as well as to ensure that we don't lose sight of the brand and its goals.
Facts from our projects
2,4x
more reach for the same budget*
*Current values following the cross-channel brand relaunch of an FMCG provider
A selection from some of our visual design projects
Get in touch with us now!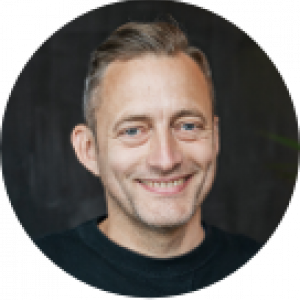 Peter Engels
Creative Director Visual Design
+49 69 972 69 - 0
Request your Visual Design workshop today