"An entrepreneur is not an island!"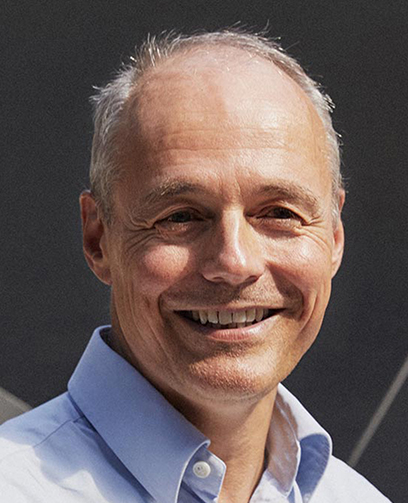 What are the most important aspects of corporate management? The independent marketing expert Simon Schubert asks this question in an episode of his "Changemaker" podcast. The guest in the episode entitled "Cocomore, Humanity, Digital Agency" was none other than Dr Hans-Ulrich von Freyberg, CEO of Cocomore AG. The two men talked for almost an hour, covering topics such as teamwork, decision-making options and humanity.
Schubert's podcast tackles topics such as well-being, social entrepreneurship, entrepreneurial spirit, marketing, psychology, motivation, sustainability, sociology, innovation and change management – a very apt framework for the question of how Cocomore was founded.
These are the most important findings from the podcast:
An entrepreneur is not an island.
You should always keep your options open.
Human beings are the focus of attention.
These points are very important for CEO Dr Hans-Ulrich von Freyberg, which is why teamwork is also crucial at Cocomore – because if you work alone, you only have a limited influence in the management of the company. Partners are essential to help you achieve your own entrepreneurial goals – and they can also help with complex decisions, where you should always ensure that good options are left open for the future. A sense of responsibility and a management culture are what count, especially when strategic decisions are made – and Simon Schubert and Dr Hans-Ulrich von Freyberg also discuss this point.
Entrepreneurial goals aside, however, the employees must never be forgotten – and this is why values and corporate culture should be given sufficient room to grow together on a social level. How to inject life into these values is also discussed in the podcast. Among other topics, the men also discuss whether the "typical entrepreneur" actually exists, just how "social" social media really are, and what lies behind the principle, "Never protect your own business".
Curious? Then listen in!
https://www.changemakerpodcast.de/episodes/hans-ulrich-von-freyberg
Teamwork, decision-making options, humanity – in the Changemaker podcast with Simon Schubert, our CEO Hans explains the crucial aspects of corporate management!