Pharmaceutical marketing and field sales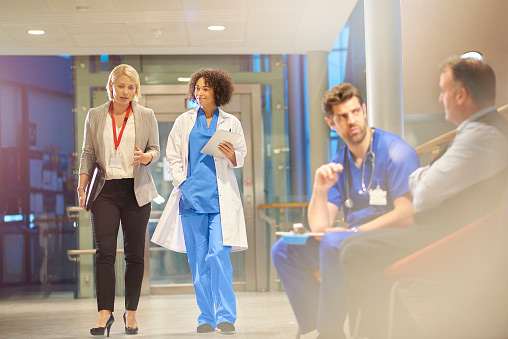 How do we connect digital pharmaceutical marketing with field sales?
What are the options? What is required?
What are the hallmarks of successful digital pharmaceutical marketing? 
What opportunities are there and what is the potential scope?
Digital pharmaceutical marketing may pursue a wide range of goals, depending on which part of the pharmaceutical industry is covered in the marketing. A major factor in decision-making is whether the product is OTC/OTX, RX or a medical device. Ultimately, however, the aim of the pharmaceutical company is always to sell to as many users/patients as possible. The bigger the regulatory obstacles to communicating with the end user/patient, the more important the relationship with the doctor or pharmacist and, accordingly, the role of field sales. Field sales representatives are supported in their work by technical solutions such as a CRM and receive relevant information for meetings with the doctor or pharmacist.
Such considerations, however, raise various questions early on. Which content is relevant to the recipient at the given time? Finding this out is the biggest challenge. Essentially, doctors and pharmacists, like all other consumers, are interested in new products and services, and the easiest access to these is usually via web platforms or apps. If information or training material, for example, was provided in a relevant (freely) accessible digital platform, the target audience would be interested in this and may register. Access to usage data (provided the person has given their consent) could, in turn, be evaluated and made available to the field sales team to allow them to prepare follow-up appointments that are truly relevant for the doctor or pharmacist. Ideally, the field sales team member would be aided by an eDetailing solution with a modular structure. This would be an opportunity, for instance, to establish data-driven digital communications in a strictly regulated RX product environment.
In less strictly regulated cases, such as that of OTC/OTX products, the end user or patient can usually be reached directly via campaigns, such as through SEA or social ad campaigns and landing pages. Campaigns are run accordingly to increase the pull effect. The request or simply the interest in the relevant products is passed on directly in some cases through doctor/pharmacist searches.
So what role can field sales play here? It is conceivable that field sales representatives could obtain the evaluation of the relevant requests (in anonymised form) and thus advise the doctor and/or pharmacist on the interests of their (potential) patient or customer. All these examples are based on a carefully established digital target framework that is supported by a corresponding tracking framework and analysis process. Field sales representatives are therefore also data recipients as well as suppliers of new data and should be involved in the process of establishing the relevant framework.
Usually, there are already different data repositories in pharmaceutical companies. In particular, the end consumer communications are already evaluated accordingly and campaigns are optimised. The connection and evaluation of field sales data (CRM and ERP) with analytics data offers major potential for optimising field sales deployment and increasing customer satisfaction and turnover.