Young advertisers in the spot light – Awards for the new generation
Supporting the new generation, celebrating clever communication, sparking enthusiasm for agencies: Once during a semester the Association for Communication Agencies GWA honors young aspiring advertisers by giving out the Junior Agency Award. During the 27th award ceremony on February 12th, 2016, I was involved as a jury member – and therefore also part of the festivities.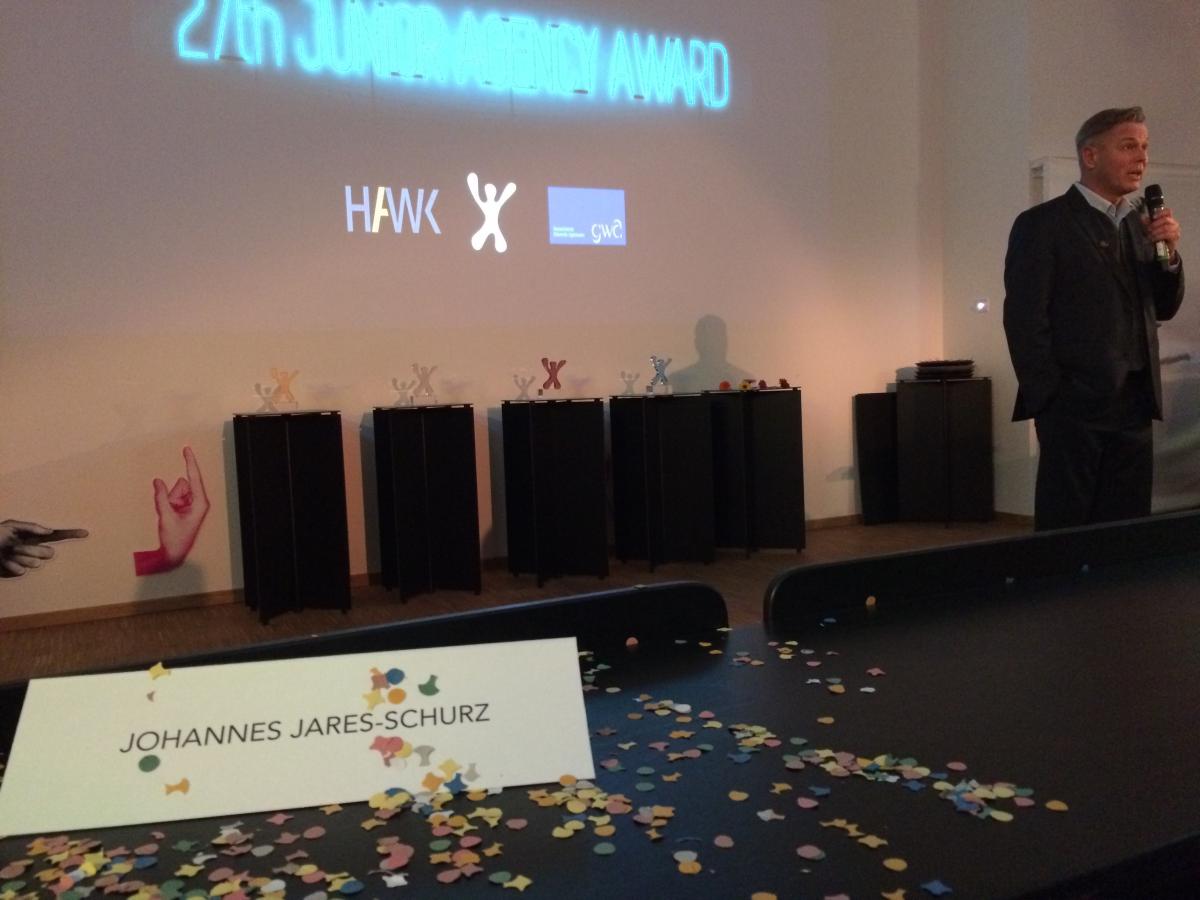 The event: At the HAWK University for Science and Art in Hildesheim the participating universities presented their campaigns to the audience and the jury. The motto was "Harder, better, faster, stronger!" and altogether six teams from all over Germany took part in this semester's competition.
The philosophy: The Junior Agency presents students with the opportunity to simulate real life cases and to develop real campaigns and communication strategies with professionals. One university each (with a focus on Marketing or Design) and one partner agency start with actual client briefings and put into action what they have learned. The goal is a convincing pitch presentation for the jury. And of course to win one of the popular trophies in gold, silver or bronze.
Youth development: To excite aspiring recruits for the agency scene is a big challenge. It is important to make use of every opportunity there is to let young people experience the variety and promising future of communication services. Agencies are the driving forces and enablers of digitalization. Who else, if not us agencies, is in a position to show and teach manufacturers and distributors the solutions of a digital transformation? This is where creativity and persistence are key. The Junior Agency is a pioneer and example for inspired youth development. This is why I will support this event any time I can.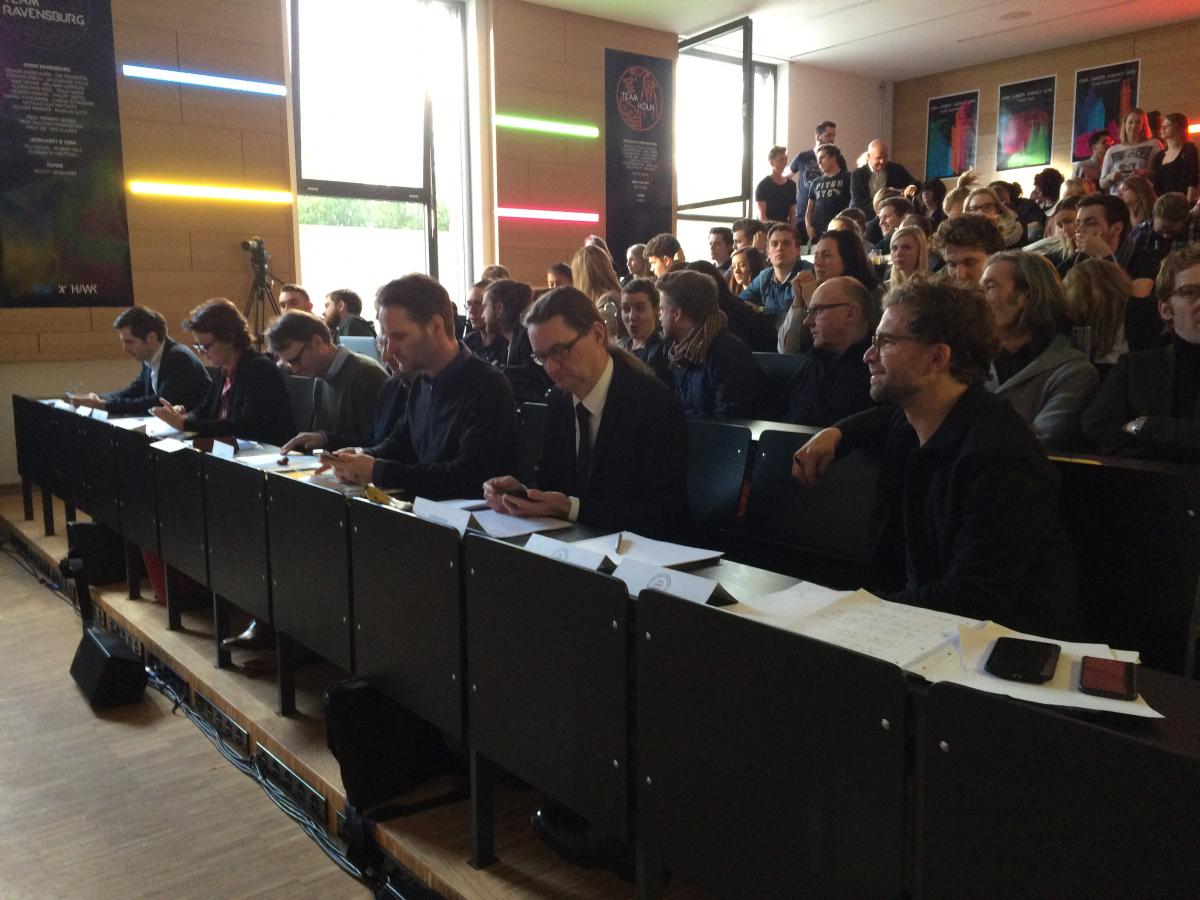 The winners for this semester were students of the University Niederrhein, who received the sought-after golden trophy. The team developed an extraordinary campaign for Fa Men, which relied on gender marketing and the softening of classic gender roles; all to boost the sales of the shower brand. With this idea the team also won the audience price, which is given out by all present contestants.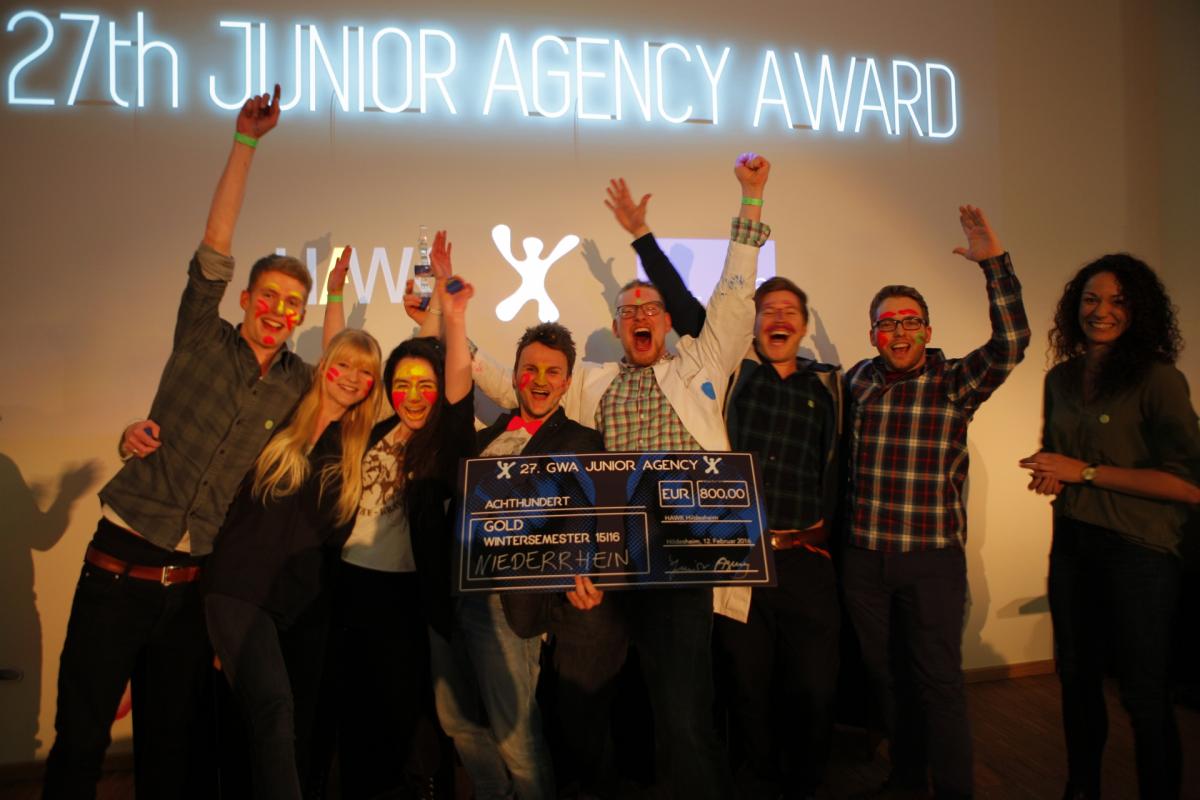 Team Ravensburg with students at the Dual University Baden-Württemberg Ravensburg received the silver Junior trophy for their idea of a soap with sound and character. The campaign revolving around product innovation had the goal to generate more public attention for the client Beckitt Benckiser regarding the topic of hand washing. The bronze trophy went to the University of Darmstadt for their campaign "Complete Indulgence" for the Foodsharing Association.