At an unknown time, once a day and within just two minutes, upload a photo and share it with your friends: That is BeReal. The "iPhone app of the year 2022" is a throwback to the time when the internet was still chaotic. 
More appearance than reality
After Elon Musk's takeover of Twitter, the company has not left a single stone unturned, for which the tech mogul has been criticised. Facebook has been struggling with stagnating user numbers for years and has to reinvent itself, as well. Mark Zuckerberg's Metaverse is complaining about declining advertising revenues and is in the red due to high development costs: nine billion dollars in losses in 2022 alone. And Instagram is increasingly becoming an advertising platform, which is a curse for many users, but a blessing for influencer marketing. Only TikTok is enjoying greater popularity and has long been the number one among the younger target group. 
Time to BeReal
Triggering a new social media trend is not that easy. And if it does succeed, as in the case of Clubhouse, the whole thing is often history just as quickly as the hype started in the first place.
But the two former GoPro employees Alexis Barreyat and Kevin Perreau may have the chance to position themselves in the longer term with their app BeReal, which was already released in December 2019. The idea is as simple as it is sounds: it's about real life. Instead of scrolling and annoying advertisements, users only see their friends and can't watch them 24/7, as each post disappears after 24 hours once it has been uploaded. What you have posted in the past is also not visible to other users. As a result, the time spent in the app is limited – in contrast to other social media platforms that want to keep you as long as possible. This way, the inventors want to counteract unhealthy online behaviour. (More about it here).
This is how BeReal works: 
Once a day, all users receive a push message at the same time. 

When the app is opened, a 120-second countdown starts. 

During this time, you have to create and upload a picture.

The picture can only be shared with friends or, if wished, publicly.

The special feature is that the front camera and the selfie camera are triggered at the same time.

The result shows not only what you are doing, but the unadorned reality

– 

without the possibility of filters or further image editing

.
Show me what you got
Feet on the sofa, a laptop screen, the after-work beer, a shaky view of a city park or even a holiday picture from Venice – no filters, no post-processing, no posing. At first, this may cause some discomfort, as we are more used to uploading the best selfie out of 20 attempts. But the BeReal approach has its advantages. Not only do you publish an unadulterated view of yourself, but your friends also have to publish something, otherwise they don't see any pictures themselves. This means that users who only want to satisfy their voyeurism have no chance – if you want content, you also have to offer something.
With BeReal, only snapshots can be shared, but no prefabricated posts or videos – and these cannot be "liked" as usual. However, there is another function. A reaction picture is created in no time at all: With a "thumbs up" or a "smile" you can react to other posts. And there is also a comment function.
Relevant for companies? 
A new social media platform is not only interesting for users, but also for companies. But it is not exactly easy to place oneself on BeReal, because in principle this contradicts the basic idea of the inventors. Paid advertising, business accounts and editing or planning tools? No way.
However, companies should not be discouraged by this and rely on their innovative spirit. The user figures alone are an argument in their favour: in October 2022, the app was already being actively used by 20 million users worldwide every day – and the trend is rising.  And the download button is also used on a daily basis in the German app stores. Apple has therefore named BeReal the "iPhone App of the Year 2022".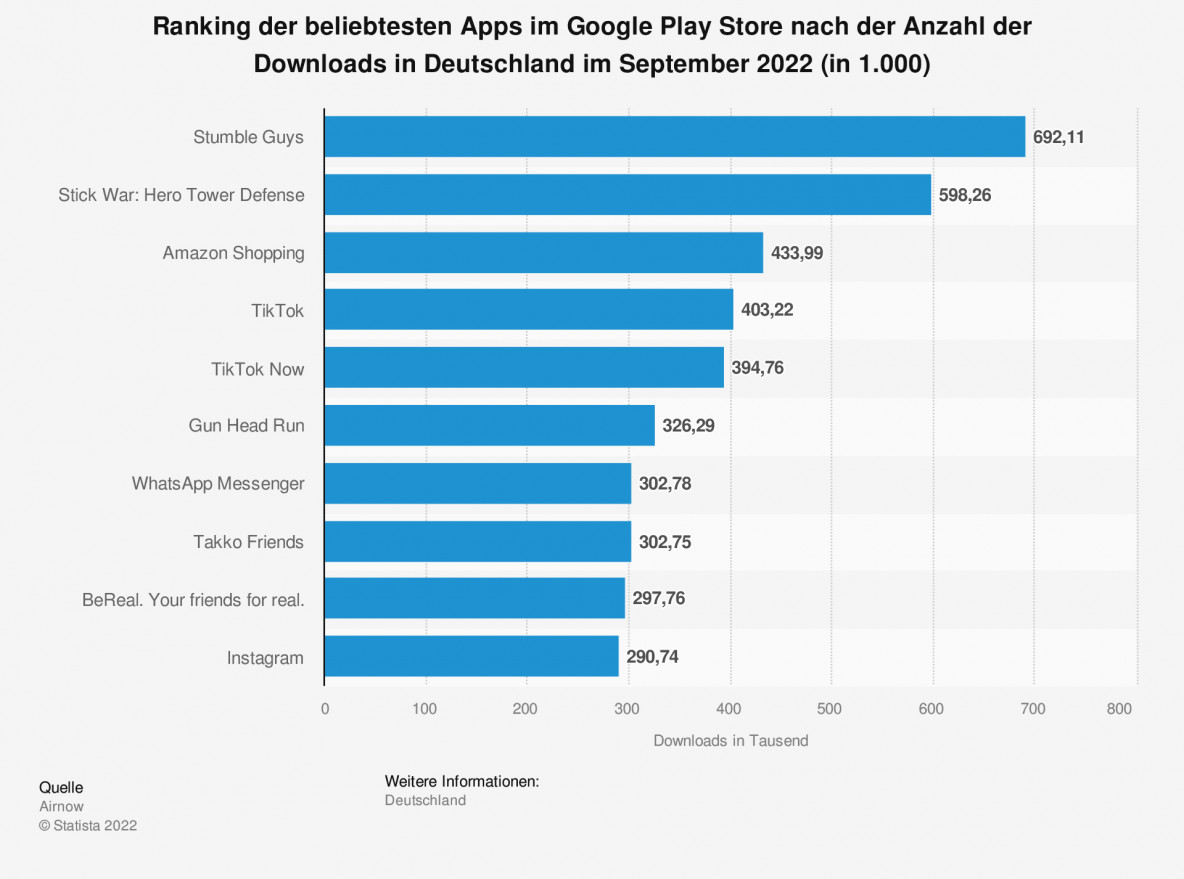 Authenticity is the keyword
So, what does it take to convince young people of your brand via BeReal? The courage to be open and a lot of creativity. However, the strategy should be completely different than on Instagram. Here, the focus is all too often on posed high-angle images – stock photos say hello!
BeReal must be seen as an opportunity to break new ground. Users can integrate products or services into their picture, the so-called real. Those who want to work with influencers should make sure that the brand is used as in real life and generates added value. For example: While the pizza is being prepared, you can grin into the selfie camera with the box in your hand and point the front camera at the oven: "Mmmh, ready in only 12 minutes and tastes like in Italy!" Another variant would be to present the perfect latte macchiato, including product placement, after the coffee has been prepared. There are many possibilities – and the big advantage over other social media platforms: The advertising comes across authentically. 
Employer branding 2.0
Another way for companies to use BeReal is to allow a true look behind the scenes. Those who put a smartphone in the hands of their employees, with which real insights into everyday working life are created, can score points with credibility. Long conferences instead of dedicated models and shared lunchtime instead of posed scenes.
Discount codes or coupons offer another opportunity. The fast-food chain Chipotle, which offers Mexican food, has demonstrated this with a campaign, for example. For four days, the first 100 burrito fans who entered the code "FORREAL" when ordering online or mentioned it in the restaurant received an appetiser on the house.
BeReal: Outlook for use
It will be important to understand the target group, especially Generation Z, and their needs. The spirit of BeReal plays a decisive role here. The users don't want to be bombarded with advertising, which is why they deliberately chose this platform. It needs innovation and a good dose of creativity – just BeReal!