Cocomore job check: What does an Art Director do?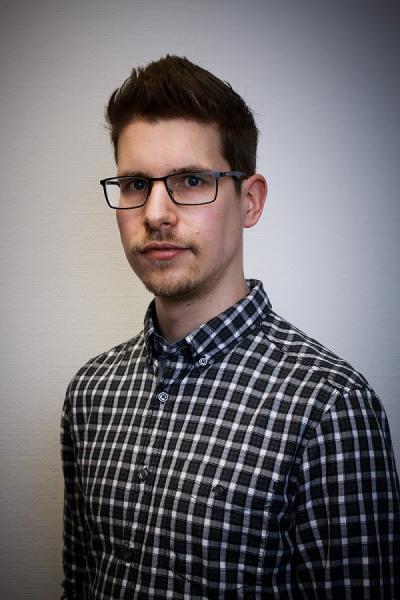 Let's go on with our blog series about jobs at Cocomore and the faces going with it. This time, it is Andreas Burris turn: He talks about the tasks of an art director at the creation department of Cocomore.
Martin: Andreas, how long have you been at Cocomore and what are your responsibilities?
Andreas: It feels like forever, but actually I'm here since two years in October. My area of responsibility is spread very widely. At the moment, for instance, I am working a lot in the area of Social Media: Developing ideas, creating concepts and realizing them graphically. This includes shootings, which I love because you get to leave the office. My specialty are motion graphics, which means: Video. That's why I also take part in other projects when it comes to moving images.
Is there something about your job that you like particularly?
There are a lot of things. Since I am covering a wide range with video, photography and animation, my work is incredibly diverse. I also think it's great that I have a lot of say and can always be creative. Additionally, there's a fantastic atmosphere within our team and we communicate on an equal level – so I really can't complain. Well, I do have a hard time copywriting whenever it comes up, but generally there is no problem that can't be solved.
Which skills you should have to become an art director?
You should be proficient in using Adobe products, that is probably a given. But even more important is creativity. You should also continually work on your skills and use them with a passion, whether it's photography, design, illustration or something else. All of these qualifications are required on a regular basis, so there are more than enough job opportunities.
Do you have any advice for newbies?
It is important to stand up for your ideas and visions 100 percent and not to get confused by other people's opinion too easily. After all, in the end you have to convince the client of your work as well.
Which project from your time at Cocomore will you never forget?
Haha, that's a great question! We recently had a shooting in Frankfurt's East Park and we were so absorbed in our work that I got a really bad sunburn without realizing it. Well, things like that happen.
And lastly: Where do you find inspiration for your artistic work?
I surf the net a lot and check out websites of artists and creatives. You can find a lot of amazing things there. But even everyday life can offer inspiration: Street art, a conversation that you overhear or other things like that. Most times, it's already enough to just keep your eyes open.