WhatsApp for Business – Does The Messenger Work As A Marketing Channel?
What started as a mobile application for status updates about eight years ago quickly became the world's most used instant messaging service. Today, WhatsApp has a billion users who use the messenger to send text messages, images, videos, voice messages, but also to make phone calls and video calls.
But that's not all, as it seems that WhatsApp is in the middle of an upheaval or rather on the way to more interactivity and business suitability.
WhatsApp copies Instagram's Snapchat copy
A few months ago WhatsApp has greatly expanded the possibilities for image processing on the messenger. This included the introduction of colors, shapes, smileys and other gimmicks, just as they are known from Snapchat and Instagram. Recently, WhatsApp has introduced another novelty: the story feature, also widely known from the competing apps. WhatsApp can now also display the status in form of an image series, which automatically disappears after 24 hours.
While these possibilities are constantly increasing the entertaining factor for the private user, WhatsApp now appears to be more attractive for businesses as well.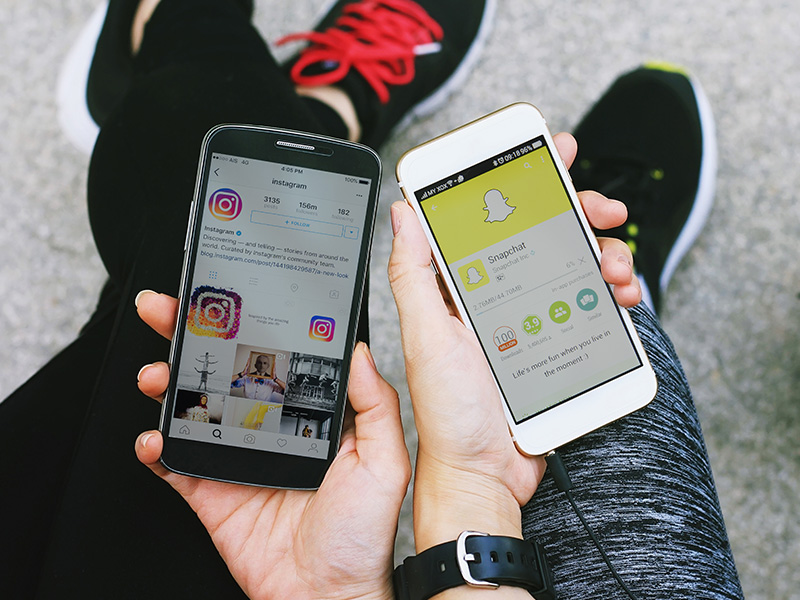 Is WhatsApp becoming more interesting for marketers?
Many companies are using WhatsApp for customer engagement. We have already talked about what dialogue marketing via messenger can look like and presented some examples. However, the communication is partially not fully developed yet and success measurement in the Dark Social only works with a lot of effort or with the help of external service providers.
WhatsApp marketing by third-party providers is, however, associated with additional costs, which may not be low depending on the desired interaction scope and target group size. In addition, there have often been problems in the past due to suspicions of the spreading of spam content, whereupon phone numbers were temporarily blocked by WhatsApp. Thus companies were no longer able to access distribution lists, for example for sending newsletters. Spam remains a serious problem even within a business solution, but this could be limited by paid usage.
WhatsApp is suitable as a marketing channel for various industries. The messenger is particularly interesting for companies that want to spread news on a regular basis, for example through newsletters, or that are already doing so, such as BILD or n-tv. From publishers to TV stations, recruiters or even election campaign offices: WhatsApp marketing has the most diverse senders and recipients. The German women's magazine Brigitte, for example, links current articles via regular messages, Ran, a German brand for sports broadcasts, provides sports updates and the most known German youth magazine BRAVO informs the younger target group about happenings in the celebrity and teen world. In addition to being used as an information tool, e. g. through push messages, WhatsApp can, of course, also be used as a service channel, which customers can use to get in touch with the company on a "1-to-1" basis.
WhatsApp contacts are extremely valuable to companies. Not only because the user decides (at least currently still) to actively make contact by taking several steps, but also because the opening rate of messages is almost 100 percent, mainly due to the still predominantly private use and push notifications. For other media, such as e-mails, this is practically unimaginable. It is still unclear, however, to which extent users, who have used the channel primarily privately until now, accept the offer and the associated frequent push messages.
What exactly a business solution for WhatsApp can look like is yet unknown. Reuters reports that the first tests are currently being carried out - including for a company producing cattle collars, which enable farmers to locate the animals via WhatsApp.
Others see WhatsApp more as an internal communication tool, since the business solution is not yet perfected. It is certain, however, that it can bring many advantages for companies when the features are being used to an appropriate extent. We will have to wait and see what this solution will look like specifically and, of course, also how a possible implementation will be received by the majority of users that has thus far primarily used WhatsApp for private contacts. 
Sources
Reuters.com - WhatsApp tests business chat tools in search for revenue
Telegraph UK - How WhatsApp could make money – but users might not like it