Dark social: Hidden marketing potential
Dark Social is a term that first came up in 2012 and originally described the data flow that couldn't be tracked and was therefore not measurable. The missing measurability of traffic has been a topic of discussion for quite a while in relation to Google Analytics. Dark Social is nowadays, apart from the tracking aspect, more and more seen in connection with new marketing opportunities.
(Client)-communication via messenger (e. g. Facebook Messenger, WhatsApp, Snapchat and Instagram Direct Messages), falls under the category of Dark Social, since it exists directly between two end-users and is not visible to others.
In 2015, 84 percent of all online contents and links have been shared via Dark Social. 62 percent of clicks happened from mobile devices. This is a considerable number of untracked activity that passes by marketing activities from companies. Especially in consideration of the fact that a majority of social media marketing budgets goes to traditional social media channels, where now "only" around 16 percent of all shares are happening.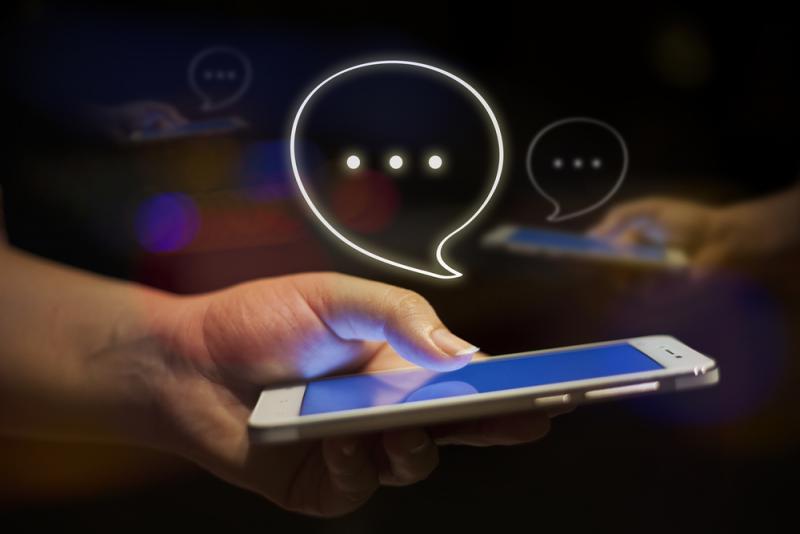 A Trend of personal sharing
So the user trend is going away from sharing with the public to sharing personal topics and contents exclusively with a selected group of people. It seems that users are once again more interested in actual communication rather than broadcasting publicly. Messengers are perfect for this purpose: They offer a kind of private communicative space, where users can exchange personal information with friends. This kind of push notifications have a high relevance for most people. Messages, or links and product recommendations, are mostly shared when a user is already far enough in a decision making process to ask for other people's opinions, or knows the buying intention of someone else and wants to help out with the shared link.
What does this mean for companies?
A direct communication between businesses and users, especially on mobile devices, is even more important! With the flood of apps on many smartphones and because only about 10 percent of installed apps are actually being used on average, it is hard to believe that new apps would be blindly accepted. So the business has to be where the user is: In Dark Social – the messengers. The use of Dark Social means for businesses more specifically high visibility through high opening rates on instant messages, communication in real-time, personal and direct customer contact as well as an almost permanent availability of customers. At the same time, this also means that the company appearance has to be adjusted to the medium. Private, meaningful conversations as well as authenticity are integral parts of successful user communication.
How can companies use Dark Social?
The trend of using Dark Social for customer communication is just beginning. The first businesses are starting to use Facebook Messenger as a service channel: Uber allows bookings in the United States, KLM provides information regarding various inquiries and the German Bildzeitung shares their current news via messenger. In order to adapt to the trend, Facebook has introduced the messenger code earlier this year (similar to the Snapcode, or QR-Code). With it, as well as with the messenger user name (similar to a Twitter handle), businesses can be easily found and addressed. WhatsApp is planning to enable the use for companies by the end of this year as well. So, this trend is just starting out, but the potential is promising.
Continue reading:
Here you can find numbers from a study by Radium One.