Authenticity in advertisement: Is normal the new sexy?
In order to get people excited about certain things or topics, everything had to be particularly beautiful and sexy during the past few decades – especially in advertisement. For some time now, though, this seems to have changed: People pause, reflect and question. And the result is a re-discovery of entertainment, emotions, sagacity in the mundane, everyday life. And we are not talking about those battles of emotions in TV commercials prior to Christmas or mother's day. And definitely not about those easy-to-swallow, silly "scripted reality" TV series.
Below you will find proof for the thesis that with authentic content you can reach and win over consumers better than ever.
Let's take a look at the viral online world, where a response is always given very clearly and straightforward, whether something is a hit or not. A good example is the video by Candace Payne. With altogether 162 million views and over 3.3 million shares it's "The funniest Video of 2016" – and it was posted by her with the indicative words "It's the simple joys in life…"
Candace and the goofy fun she has with her new talking Chewbacca mask is simply irresistible. Undoubtedly, at least in part, because of the experience of a kind of self-irony, a congenial mocking of herself.
The fact that Candace Payne's story continues with a Thank-You-Campaign by Kohl's stores, where she has bought the mask, and with an appearance on James Corden's Late Show, is just the cherry on top.
#WhatTheFake
Another example of new-found confidence in the ordinary can be seen on Instagram photos of the Australian comedian Celeste Barber.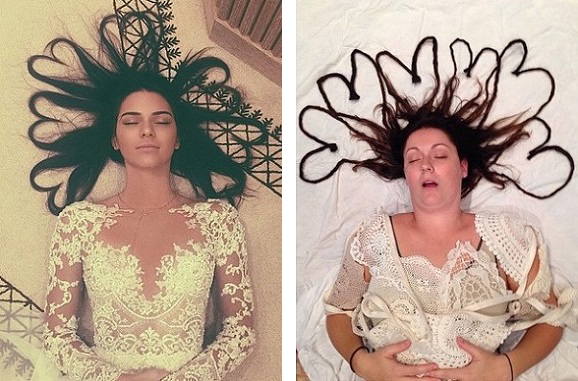 She has taken to the Kardashians and other hype models to uncover the artificiality of their social media self-presentation. By which she not only offends and exposes the world of luxury and glamour but also the polished platform of Instagram.
Possibly inspired by Celeste Barber, the following series emerged:
This-is-what-newborn-photos-really-look-like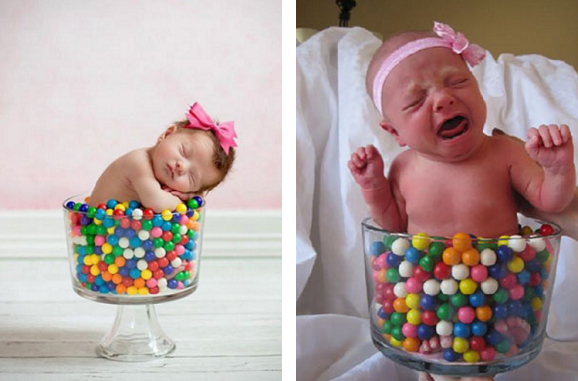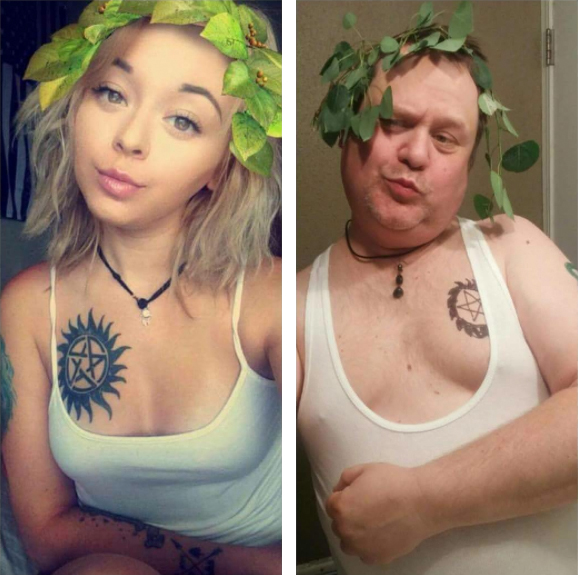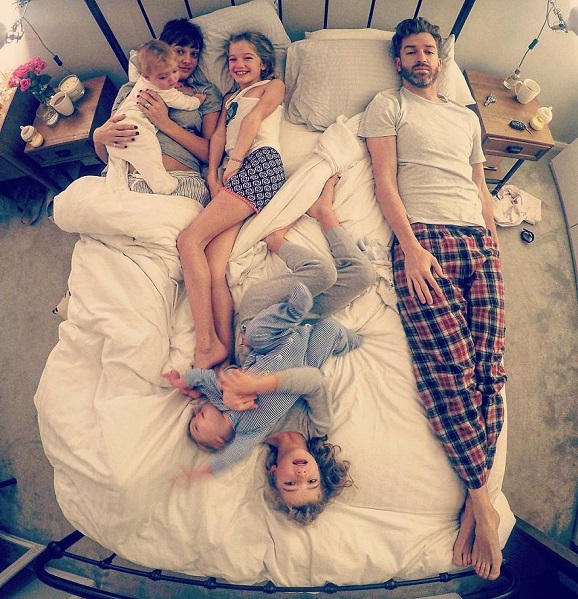 The most exciting thing about all this is that it's not about individual fates of celebrities anymore. It's about topics like family life and family values. The leading opinion of what is authentic and desirable apparently shouldn't be given to advertisement or social media & Co.
The YouTuber, host and comedian Hannah Thalhammer uses a different approach. She buys clothes from popular fashion brands, tries them on and rates them.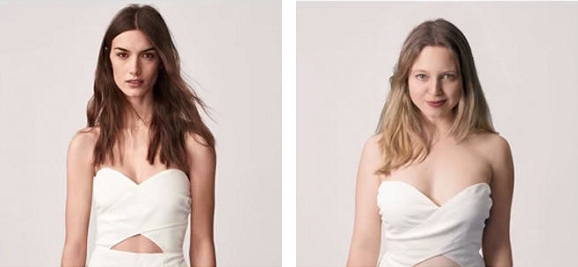 Her approach: Does fashion meet the expectations raised by advertisement? Is this top or dress really suitable for everyday life, or does it only look good on models? A question at least 500,000 people per video on her YouTube channel are interested in.
#ThisIsRealLife
Another proof of the re-discovery of the ordinary is the increasing popularity of life hacks such as the ones published by Wunderweib on their Facebook page. Clever, practical, easy tips for household or hobby.
What used to be good advice from mom/dad or grandma/grandpa are nowadays short videos, filmed without much effort, which are easily understood and applied for that same reason.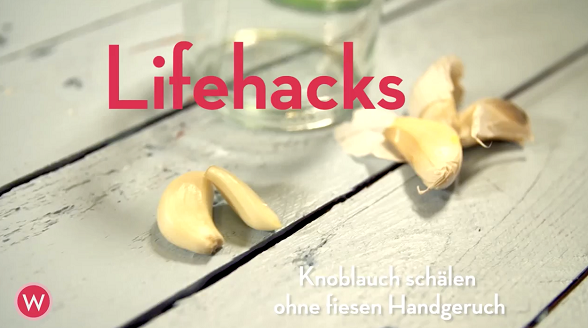 To place your bet on authenticity rather than Hollywood does not mean that the development of advertising communication is getting any easier for advertisers. Ikea, for instance, had to make this experience. The furniture group received an open letter that got a lot of attention, not only on social media. It was written by a ZEIT editor, but: A. Even editors have a private life. And B. Of course, they only make things a subject of discussion that they believe to catch as much interest from readers as possible.
In this letter Kersten Augustin discusses the everyday productions he found in the latest Ikea catalogue. For instance: While in former catalogues kids would happily eat spaghetti or Köttbullar, they had to munch on raw broccoli for the current edition. Politically correct, maybe, he says, but at the same time unwelcome, missionary and unrealistic.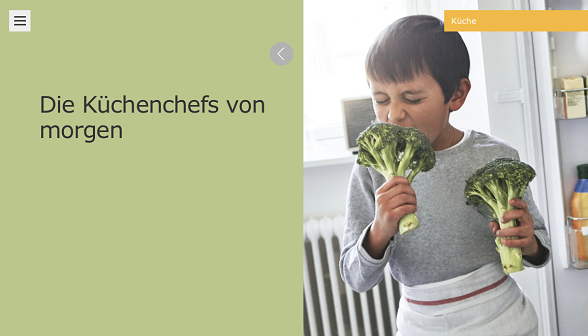 The new campaign "Retail Therapy" with the videos "Where Life Happens", though, shows that Ikea can do things differently, too. Here we can see family life just how we know it. Well observed and with a smirk.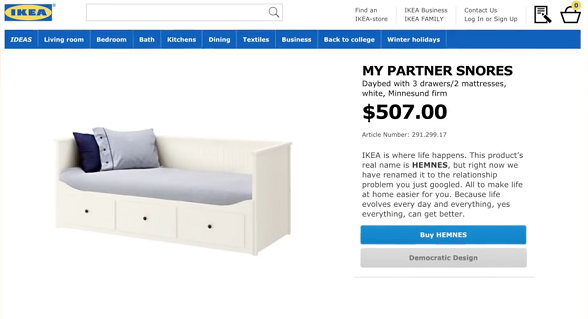 But down-to-earth reality can in fact lead to free and additional reach on social media channels like Facebook. This is proven by the Original Wagner Pizza campaign. Their images regularly reach thousands of likes and quite considerable engagement numbers.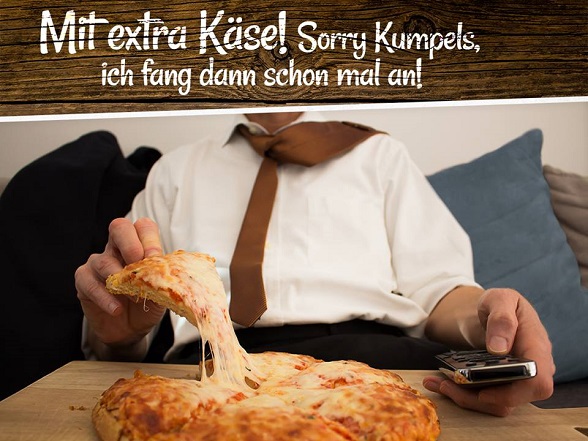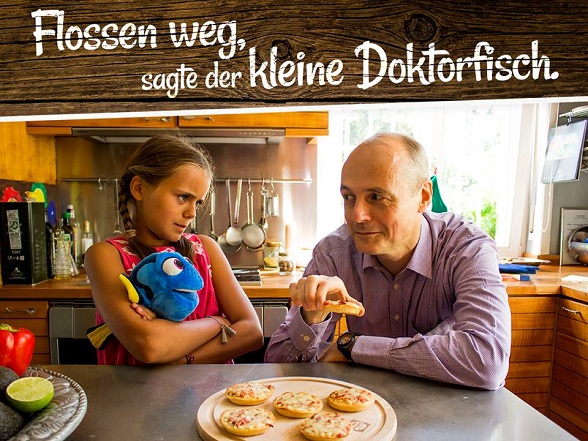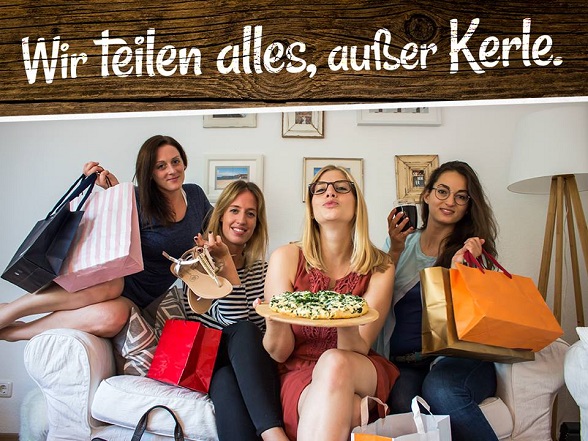 In this campaign we clearly don't see a bigger-than-life production. On the contrary: It takes part in the life of the target group, normality. Which is presented as quite varied and entertaining. After all, "ordinary life" provides enough little anecdotes.
One thing all examples have in common: Humor plays an important role. Of course, authentic stories that deal with major or minor emotions can be told as well. Usually those end up being longer, rather laborious videos and cinematic mini epics, supported by great music.
The biggest advantage humor can bring to the race for media attention is this, though: It doesn't need a lot of space and time to work. That is also a reason why advertisement, which relies on authenticity and humor, will certainly be more in focus for successful communication strategies.