Down with scattering loss! Reaching the right people with clever and creative targeting
Targeting is for numerous marketing campaigns a decisive cause variable. After all, it influences all three criteria that make or break it in the end: 1. costs per contact (e. g. TKP), 2. number of contacts (reach) and 3. expected profit margin (= success probability x customer live value).
A very specific target group usually costs more, has by definition a lower reach, but has a higher probability of success. It can also be assumed, that a person who is addressed individually, is more likely to be loyal to the brand or business in the long run (= higher customer lifetime value).
Because with exact targeting they feel understood and taken seriously. And that's what this is about: custom targeting and its creative implementation for lasting success.
The social networks and media agencies (theoretically) offer numerous options for this purpose. While many campaigns can't exceed the choice of demographic characteristics (e. g. female, 18 to 35 years old), the following three best practice examples shall serve as an inspiration: creative approaches that only ignite with clever targeting.
Fruit of the Loom on LinkedIn
For the clothing brand Fruit of the Loom LinkedIn identified 25,000 users who had started a new job within the last 30 days. They had been contacted via LinkedIn and could pick a pair of free underwear on the campaign landing page, in order to start their new job with a good feeling. Additionally, they received a $5 coupon to increase customer loyalty.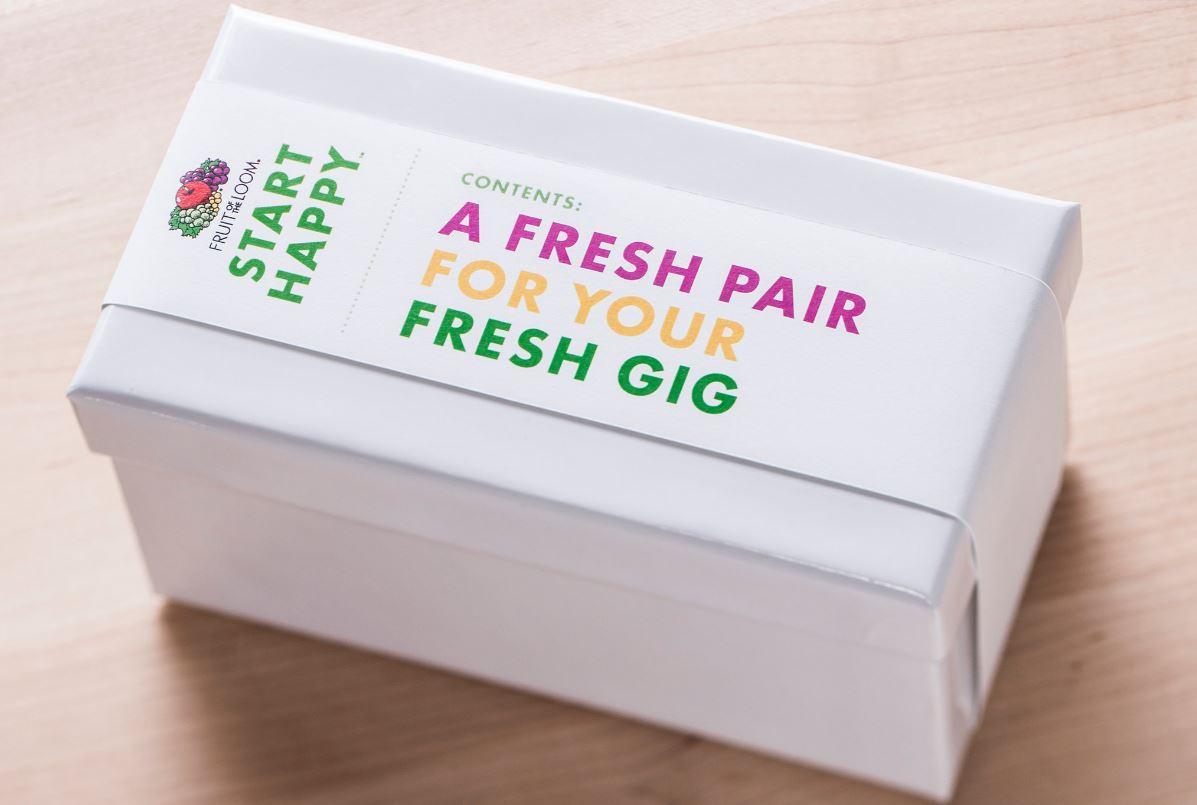 The delivery was carried out in a matching box, of course.
Zalando on Facebook (#WhereverYouAre)
Zalando announced their cooperation with the British Label *Topshop* with short video clips. In those clips the famous model Cara Delevingne tried to pronounce local names of cities correctly. Her inevitable failure made for a high entertainment factor. The altogether 60,000 different videos were played out on Facebook all over Europe in a way, that every addressee received a clip that incorporated the name of a city of his immediate surrounding area. This way the recipient felt addressed individually.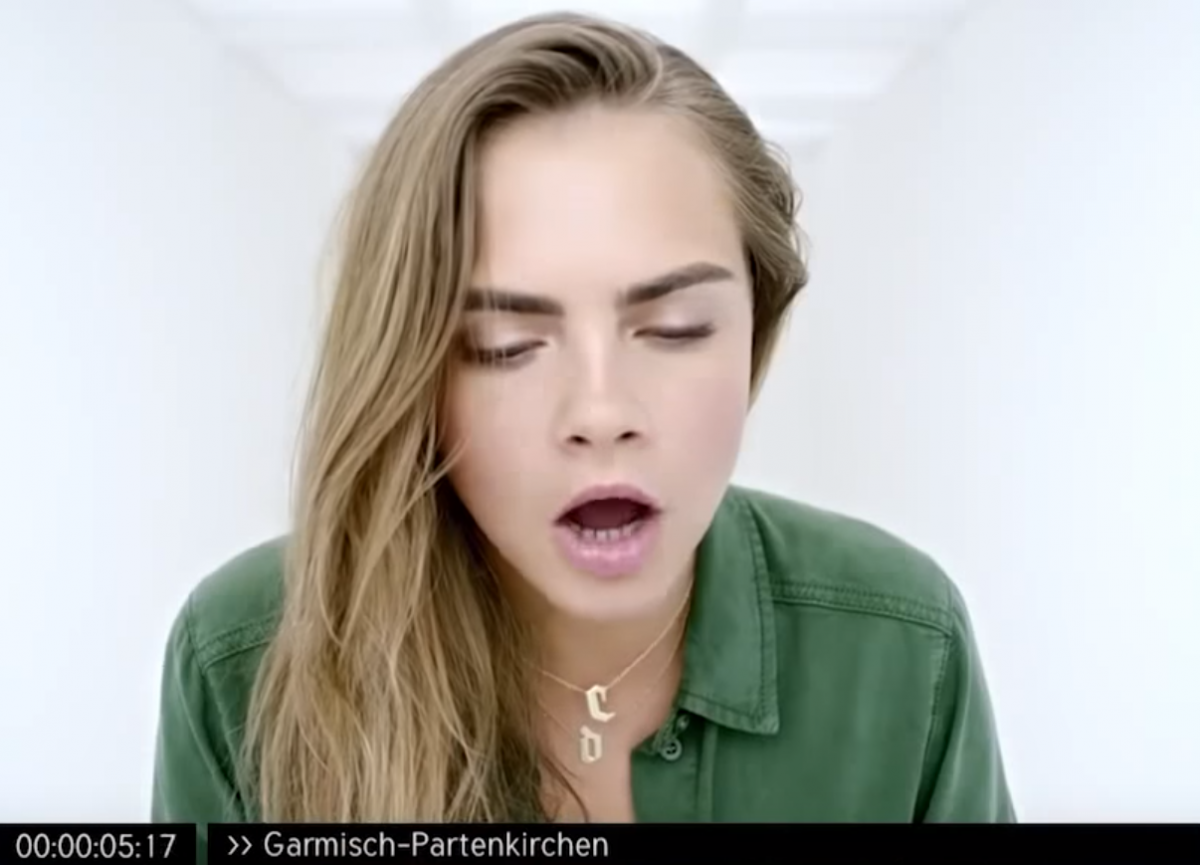 Cara Delevingne tries to pronounce "Garmisch-Patenkirchen".
SOS-Lapsikylä on Twitter
Keyword targeting initially sounds like an oldie (see Google Adwords). But Twitter offers this service as well. Here, users qualify for a target group through the search or use of specific words or hashtags. SOS-Lapsikylä, a non-profit organization from Finland, identified people on Twitter, who showed a real interest in charities or current happening (e. g. Ebola epidemic) this way. The campaigns were paired with alternating visuals to find out, which one created the best response.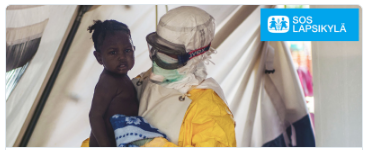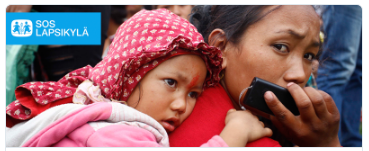 Two of the used visuals by SOS-Lapsikylä
Conclusion: Creative idea + targeting = added value for both customer & brand