Image networks on the rise – What's the difference between Instagram and Pinterest?
If you are not registered in one of the numerous social networks such as Instagram or Pinterest, it can sometimes be difficult to get an overview of the features and details of those networks with only the help of short descriptions or articles. Since we are often confronted with the question where exactly the differences between those two image heavy networks are, here a short definition.
Instagram - Bigger, short-lived, more personal
This is what many users are surprised by: Instagram doesn't have the option to share pictures!
So-called "Regrams" aren't a native function. If users spread pictures of friends or brand pictures of fans, they download these and re-post them or use dedicated apps such as regram.me. So that's not what Instagram is about. Here it is much more about likes and comments – i. e. interactions with the (brand) content.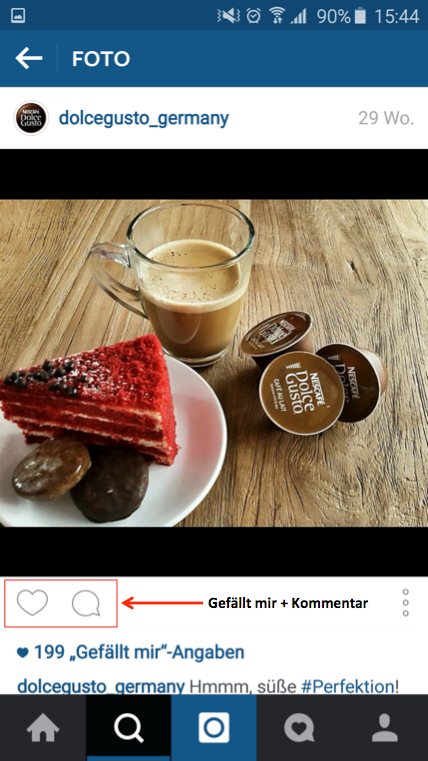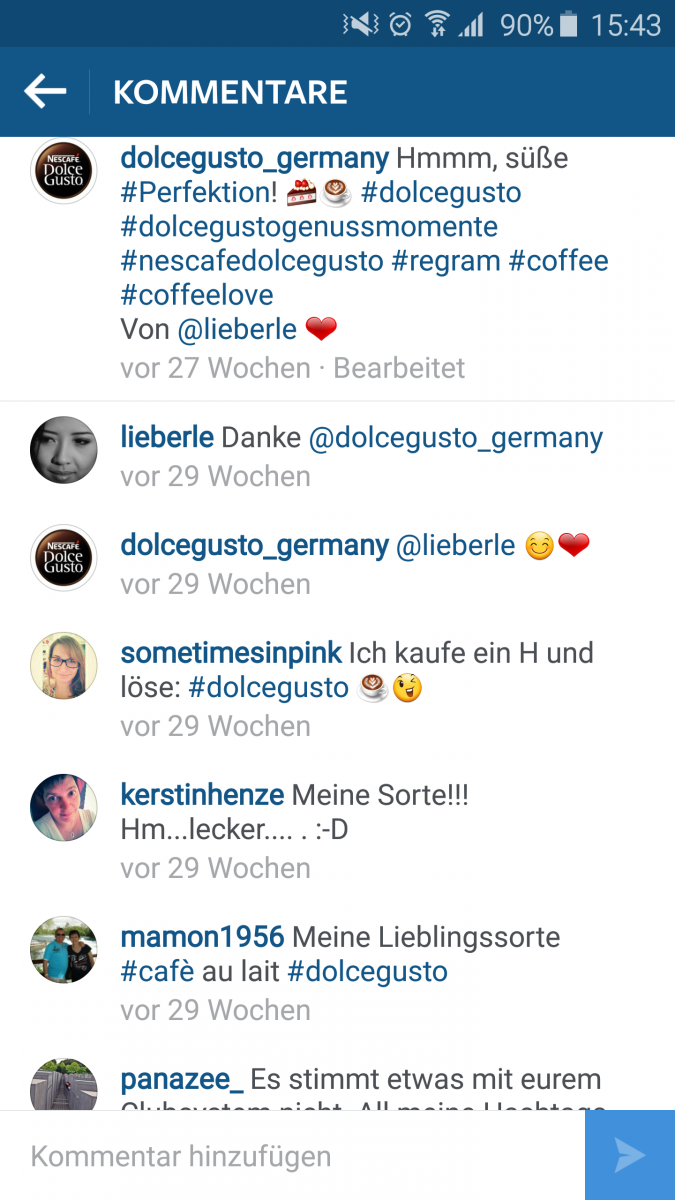 That's why most businesses use Instagram for branding and interaction goals. Inspiration around the product, backgrounds and application situations ("Food/Productporn") are the major brand topics. In favor of this is also the fact that Instagram doesn't allow direct links. Everything is focused on the image content. For example, if you want to link your own shop, you have to place an ad. Alternatives by third parties exist here as well. Besides that – and this actually goes for both networks – it's important to engage in general popular hashtags, which, for the most part, comply with what's pictured. This way you can be found more easily by new users, since users not only follow their feed as it is with Facebook, but they also "rummage" very actively in the Instagram search.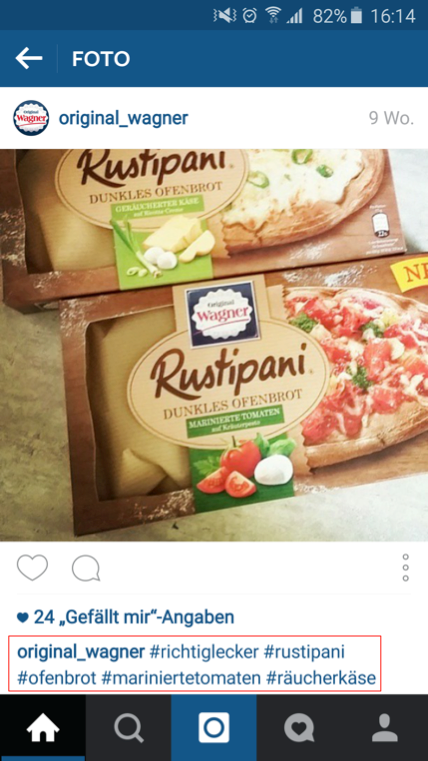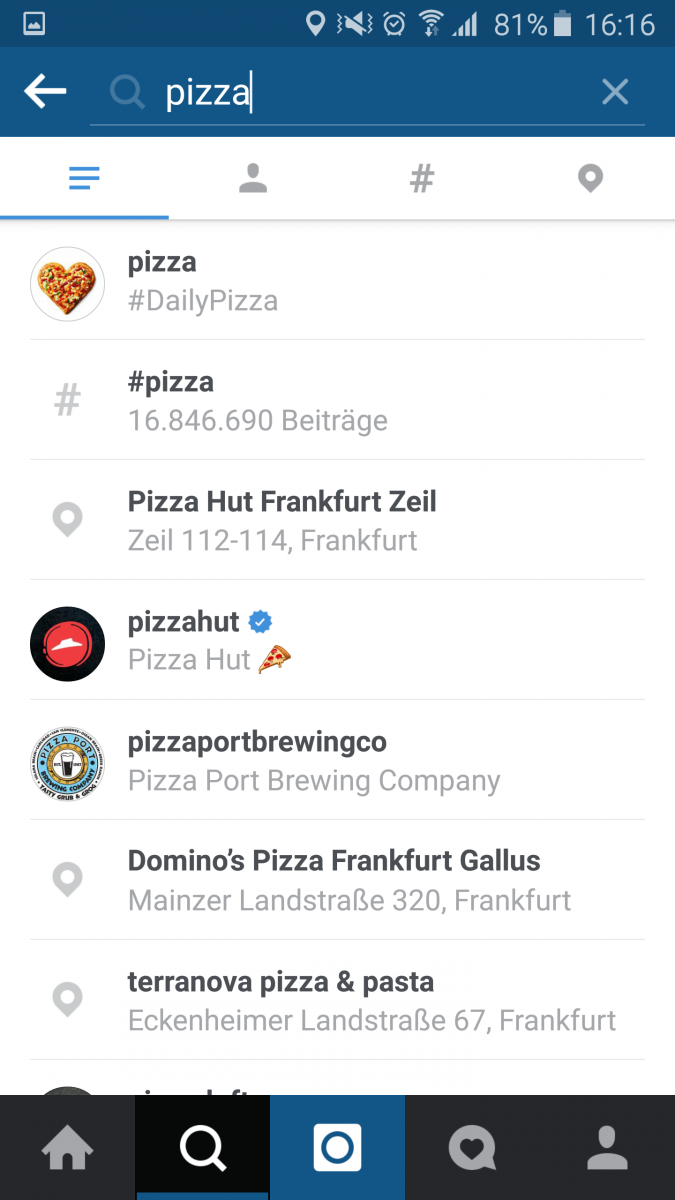 According to its own information Instagram currently has close to 7 million active users per month in Germany and more than 300 million users worldwide.
Instagram ads are on the rise - inspired by Facebook
For businesses: Ads are increasing more and more. Starting in 2016 they are supposed to work via self-service as well, as it is with Facebook. There will be formats with buy-now buttons and links to websites or shops as well.
A second (and actually much stronger) area are influencers. Next to YouTube Instagram is the second strongest network in this area. Even German opinion-leaders tend to have more than 1 million followers. Platforms, such as brandnew.io connect these influential instagrammers with businesses.
Pinterest - Smaller, long-lived, areas of interest
Pinterest is more about sharing or "pinning". While Instagram is more of a "Twitter for pictures", i. e. primarily a feed in which many private moments and emotional image staging run through, Pinterest is more of a "curating service". It's about retaining finds on the internet that match your own interests - kind of like bookmarking for pictures/ideas/products. So posting contents or following other users works completely differently than with Instagram; the other way around, so to say. Instead of following friends' pretty moments and sharing your own, you display what interests you and follow people (strangers), who share those interests. This will all get pinned on relevantly named boards and doesn't disappear in a feed as with Instagram. These finds can then be copied by others into their own boards (sharing on Pinterest), commented on or liked. Here are, again, opportunities and risks for businesses, because pins can, contrary to Instagram images, always get linked! With that, Pinterest has become the second largest supplier for traffic in social media networks, next to Facebook, in the USA. But even here the users' intentions have to get taken into account: Businesses have to bring their products and services into the areas of interest. Instead of beautiful food staging they should rather present a creative recipe which requires the use of the own product. A furniture manufacturer, for instance, could display one of their own tables in an inspiring environment.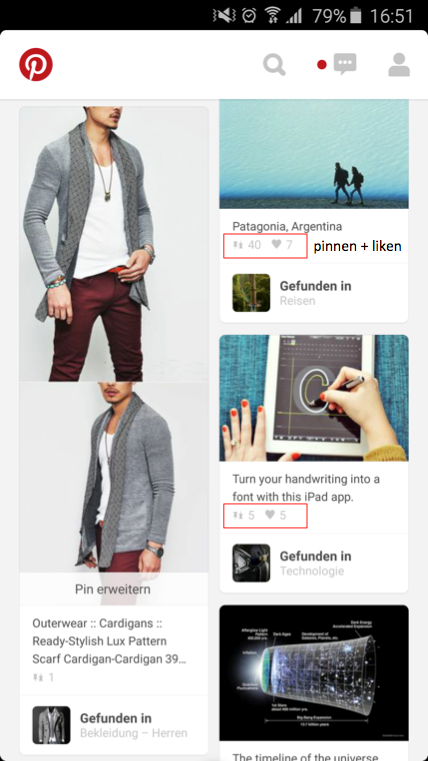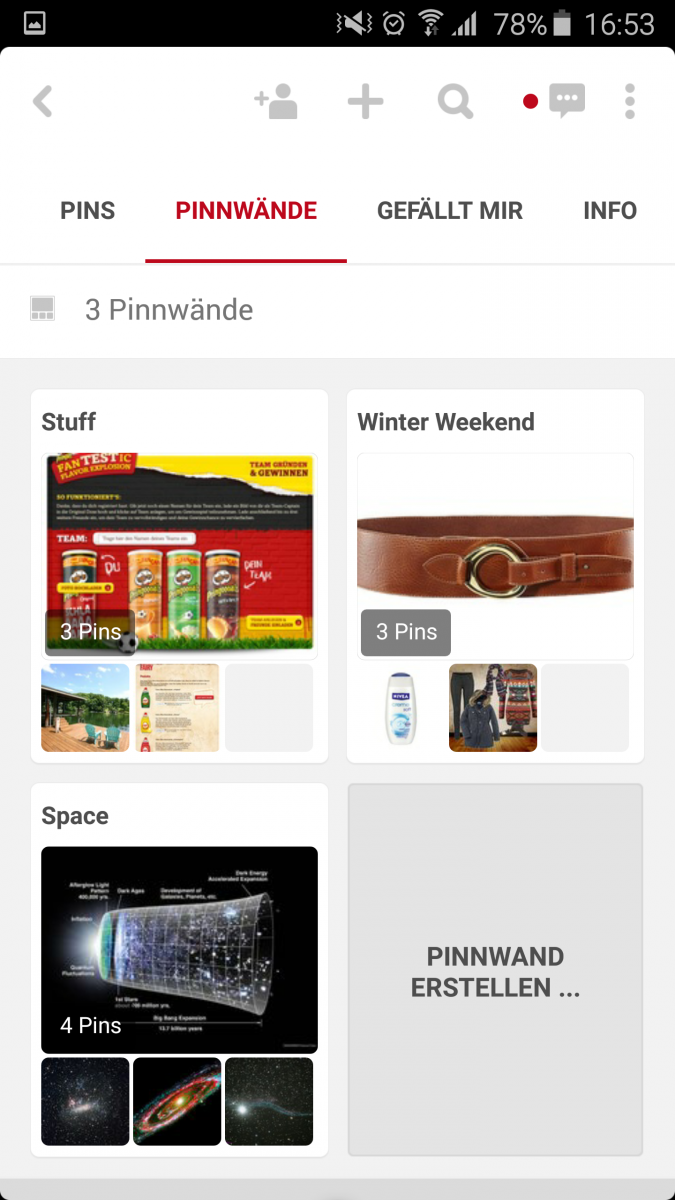 Unfortunately, Pinterest isn't advancing as fast in Germany and the ad system isn't as open and extensive yet, either, as it is with Instagram (thanks to Facebook). Businesses have to look very closely into their target groups and product catalogues to see, if the network with its users will work out for them. Unfortunately there are no official user numbers by Pinterest itself, but we assume around 2 million users in Germany. Worldwide it's said to be at least 70 million.
For businesses two things are especially exciting: Instagram and Pinterest both offer "Buy Now" buttons – though Instagram only via ads (as linkings in general). You can (still) do this for free on Pinterest. In addition, Pinterest users tend to have a stronger buying interest when visiting the page, since it's all about inspiration and information.[1]
Finally it is to say that both networks are very different in their structure, their operation and ultimately in the intention of the users. Businesses have to find out for themselves which network is more suitable for their target group and the achievement of their goals.
---
[1] Forbes: http://www.forbes.com/sites/onmarketing/2015/02/04/five-ways-pinterest-is-beating-facebook/