Facebook Live: How companies can take advantage of the video feature
Facebook Live has recently been quite popular. This is partly due to Facebook paying not only celebrities and influencers but also media companies such as BuzzFeed to use the new function - of course with the goal of making live videos more attractive to other companies as well. But which companies would benefit from live videos and what should you take into consideration when using them?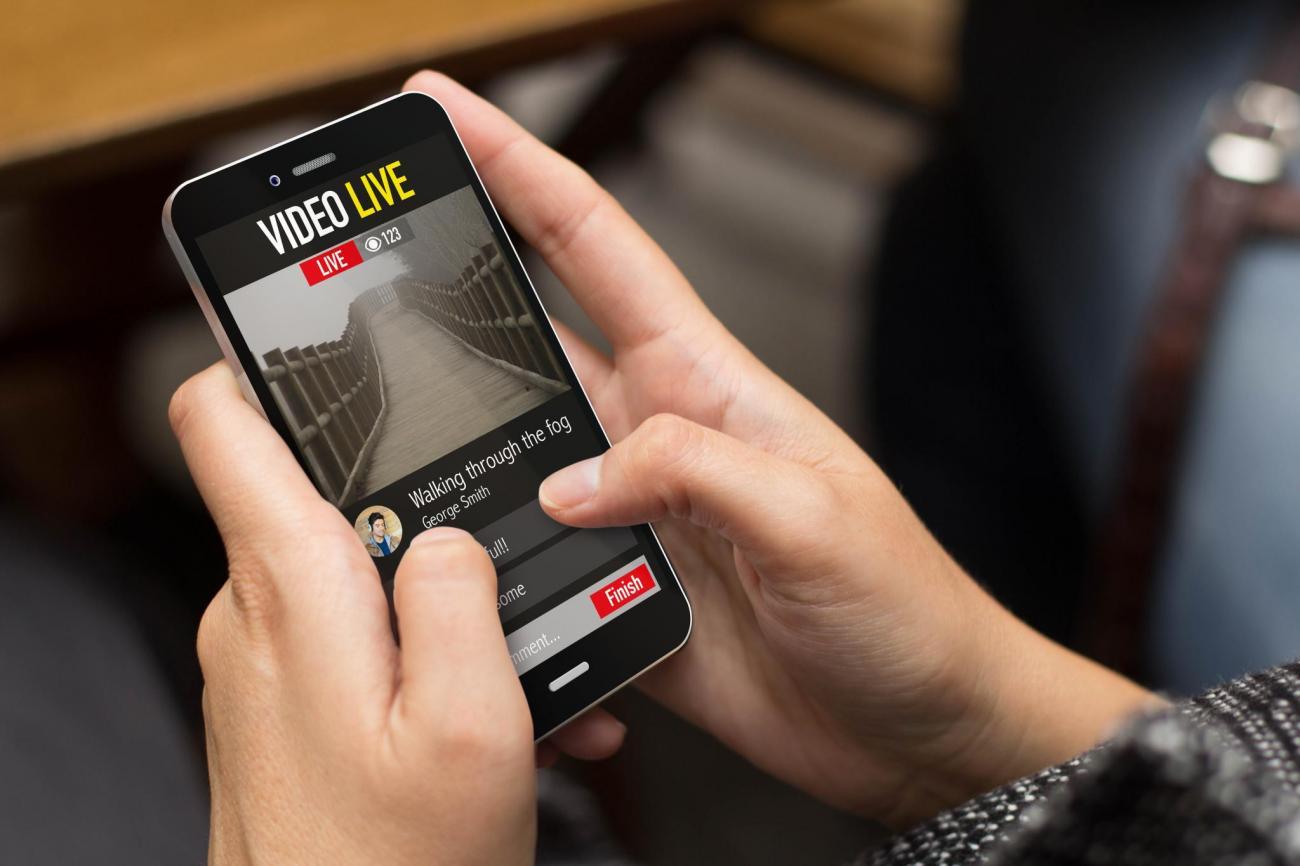 This is what Facebook page owners should know about live videos
Of course, Facebook would like the new feature to be used by both individuals and businesses. Therefore, the platform "rewards" the use of live video with higher reach: The Facebook algorithm lists live streams particularly high in the newsfeed. The chance that live videos appear on the user's timeline is thus higher than with other posts. According to Facebook, users spend three times more time with live videos as they do with recorded video material. And the possibility of the website operator to respond to questions directly, allegedly provides for ten times more comments than with conventional videos. In addition, fans and friends get an alert when someone is live or recently has been.
By the way: In contrast to "Stories" on Instagram and Snapchat, live videos do not disappear after a certain time, but are added to the video collection. If the video is not deleted afterwards, it can be reused at a later time or shared via other social media channels.
Which companies might benefit from live videos?
The possibilities of using live video are quite versatile: first and foremost, they are authentic, creating more proximity to the company or the brand, and are therefore a great opportunity to get in touch with the community directly. Popular are, for example, Q&A-sessions, during which users are prompted to comment and the site operator reacts to it in the live video.
The sports club FC Basel uses live videos for interviews with players as well as to broadcast parts of a training unit. This way, "ordinary" content turns into something special as fans get new insights into areas they haven't known before.
In the event area, organizers can let users participate in an event, who weren't able to get an admission ticket or who are too far away from the event. This way, the organizer can advertise at the same time. The same applies to conferences where, for example, the keynote or the opening speech are broadcasted live. Through a video stream in real-time, users feel much closer to the action than in an edited video that is released in retrospect.
Recently, news pages have been able to appoint reporters or other people to so-called "live contributors", which allows them to publish live videos on the site. This allows for immediate coverage directly from the location of the event.
In addition, Facebook Live is suitable for "behind-the-scenes" videos or to introduce new products. However, companies should keep in mind that there should always be an interesting reason for users to tune in: streaming a live video without any relevant action offers little entertainment for fans and is likely to cause users to disengage.
Technical requirements and planning
Website operators should definitely avoid blurred cellphone recordings or poor sound quality in their live videos. By now it is possible to send live videos from one's laptop or desktop PC as well, which has only worked from a smartphone before. In conjunction with professional sound and camera equipment, this ensures high quality live video. Of course a stable and high-performing internet connection is required as well.
In addition, live videos can be scheduled up to a week in advance, which means that the broadcast itself turns into an event and can be advertised with an announcement post. Interested users can remember this announcement and get a notification when it starts, just like Facebook events.
This allows for an audience to be established in advance, because website operators are often faced with the problem of viewer numbers building up as the broadcast is already happening, since only little by little more users learn of it. This is why Facebook recommends a minimum length of ten minutes for live videos. Theoretically, up to 90 minutes at a time are possible. You can find a detailed guide for scheduling live videos here.
Risks and monetization
An attractive feature with high reach and strong interaction rates does not only allow the distribution of serious content. Facebook Live has already been misused several times, for example by fake live polls with Emojis (which are now forbidden) or alleged live images, like a broadcast from Mars, which were a loop of old recordings. Facebook is already working on ways to stop this process.
At this time, live videos are still ad free for the most part, but there are already speculations for this to change in order to make them interesting for advertisers as well. The network is currently testing 15-second ads (with selected vendors), which appear after about five minutes runtime.
What's next?
Recently, there have been 360° Live-Videos: these raise the quality of the videos to a new level and seem quite promising already. In the future, however, it will still be about exciting content in order to inspire fan
Sources:
Social Media Zentrale
Marketing im Norden
Hutter Consult
Facebook Media
Allfacebook
Onlinemarketingrockstars